{"styles":{"item":{"margin-bottom":"0.60em","line-height":"1.00em"},"name":{"font-size":"130%","font-family":"GoudyCatalogueFS","margin":"0","line-height":"1.00em","color":"#123a22","font-weight":"bold","letter-spacing":"0.14em","text-transform":"uppercase"},"description":{"font-size":"120%","font-family":"Merriweather","margin":"0","line-height":"1.00em","font-style":"italic","color":"#000000","font-weight":"normal"},"price":{"font-size":"110%","font-family":"Merriweather","margin":"0","line-height":"1.00em","font-weight":"bold","color":"#000000"},"extras":{"font-size":"80%","font-family":"Merriweather","margin":"0","line-height":"1.00em","font-style":"normal","color":"#000000","font-weight":"normal"},"icon-entry":{"color":"#000000","fill":"#000000","display":"inline-block","vertical-align":"text-top","height":"1em","width":"1em"},"":{"":""}}}
Choice of plain, buffalo, bbq or teriyaki
Served with house-made cocktail sauce
Topped with house-made dill sauce
Served with house-made cocktail sauce
{"styles":{"item":{"margin-bottom":"0.60em","line-height":"1.00em"},"name":{"font-size":"130%","font-family":"GoudyCatalogueFS","margin":"0","line-height":"1.00em","color":"#123a22","font-weight":"bold","letter-spacing":"0.18em","text-transform":"uppercase"},"description":{"font-size":"120%","font-family":"Merriweather","margin":"0","line-height":"1.00em","font-style":"italic","color":"#000000","text-transform":"none","font-weight":"normal"},"price":{"font-size":"110%","font-family":"Merriweather","margin":"0","line-height":"1.00em","font-weight":"bold","color":"#000000"},"extras":{"font-size":"80%","font-family":"Merriweather","margin":"0","line-height":"1.00em","font-style":"normal","color":"#000000","font-weight":"normal"},"icon-entry":{"color":"#000000","fill":"#000000","display":"inline-block","vertical-align":"text-top","height":"1em","width":"1em"},"":{"":""}}}
Cranberry Walnut Salad
17
Grilled chicken, romaine, feta, candied walnuts, cranberries, mandarin oranges & poppy seed dressing
Grilled chicken, mixed greens, tomatoes, bacon, eggs, cucumber, avocado, bleu cheese crumbles
Romaine drizzled with blue cheese dressing, topped with bacon, blue cheese crumbles & tomatoes
{"styles":{"item":{"margin-bottom":"0.60em","line-height":"1.10em"},"name":{"font-size":"130%","font-family":"GoudyCatalogueFS","margin":"0","line-height":"1.10em","color":"#123a22","font-weight":"bold","letter-spacing":"0.17em","text-transform":"uppercase"},"description":{"font-size":"120%","font-family":"Merriweather","margin":"0","line-height":"1.10em","font-style":"italic","color":"#000000","font-weight":"normal"},"price":{"font-size":"110%","font-family":"Merriweather","margin":"0","line-height":"1.10em","font-weight":"bold","color":"#000000"},"extras":{"font-size":"100%","font-family":"Merriweather","margin":"0","line-height":"1.10em","font-style":"normal","color":"#000000","font-weight":"normal","text-transform":"uppercase"},"icon-entry":{"color":"#000000","fill":"#000000","display":"inline-block","vertical-align":"text-top","height":"1em","width":"1em"},"":{"":""},"items":{"border":"0em solid #777777"}}}
Served with fries or coleslaw substitute sweet potato fries +1 side salad, onion rings or soup of the day +2
Certified Angus blend patty or veggie patty served with your choice of cheese & a side of your choice
Certified Angus beef, swiss cheese, grilled onions & 1000 island on rye served with a side of your choice
Roast Beef, French roll & au jus served with a side of your choice
*Make it a Philly with peppers, onions, cheese +2
California Chicken Burger
17
Chicken breast, swiss, avocado & bacon served with a side of your choice
Bacon, lettuce, tomatoes & mayo on toasted wheat served with a side of your choice
Add Avocado +2
served with a side of your choice
*Add chili +3 cheese +1, add kraut +1
Slow cooked pulled pork, Coleslaw & pickled red onions served with a side of your choice
Served with dipping sauce & a side of your choice
Battered cod, fries & coleslaw served with house-made tarter sauce
Tempura shrimp, fries & coleslaw served with house-made cocktail sauce
1/2 fish 1/2 shrimp served with fries & coleslaw
{"styles":{"item":{"margin-bottom":"0.60em","line-height":"1.00em"},"name":{"font-size":"130%","font-family":"GoudyCatalogueFS","margin":"0","line-height":"1.00em","color":"#123a22","font-weight":"bold","letter-spacing":"0.14em","text-transform":"uppercase"},"description":{"font-size":"120%","font-family":"Merriweather","margin":"0","line-height":"1.00em","font-style":"italic","color":"#000000","font-weight":"normal"},"price":{"font-size":"110%","font-family":"Merriweather","margin":"0","line-height":"1.00em","font-weight":"bold","color":"#000000"},"extras":{"font-size":"80%","font-family":"Merriweather","margin":"0","line-height":"1.00em","font-style":"italic","color":"#000000","font-weight":"normal"},"icon-entry":{"color":"#000000","fill":"#000000","display":"inline-block","vertical-align":"text-top","height":"1em","width":"1em"},"":{"":""}}}
Crispy battered cod, pico de Gallo & cabbage served on corn tortillas topped with jalapeño chili sauce
Marinated steak, cabbage, cilantro & lime served on corn tortillas
Roasted chicken, pico de gallo & cabbage served on corn tortillas topped with jalapeño chili sauce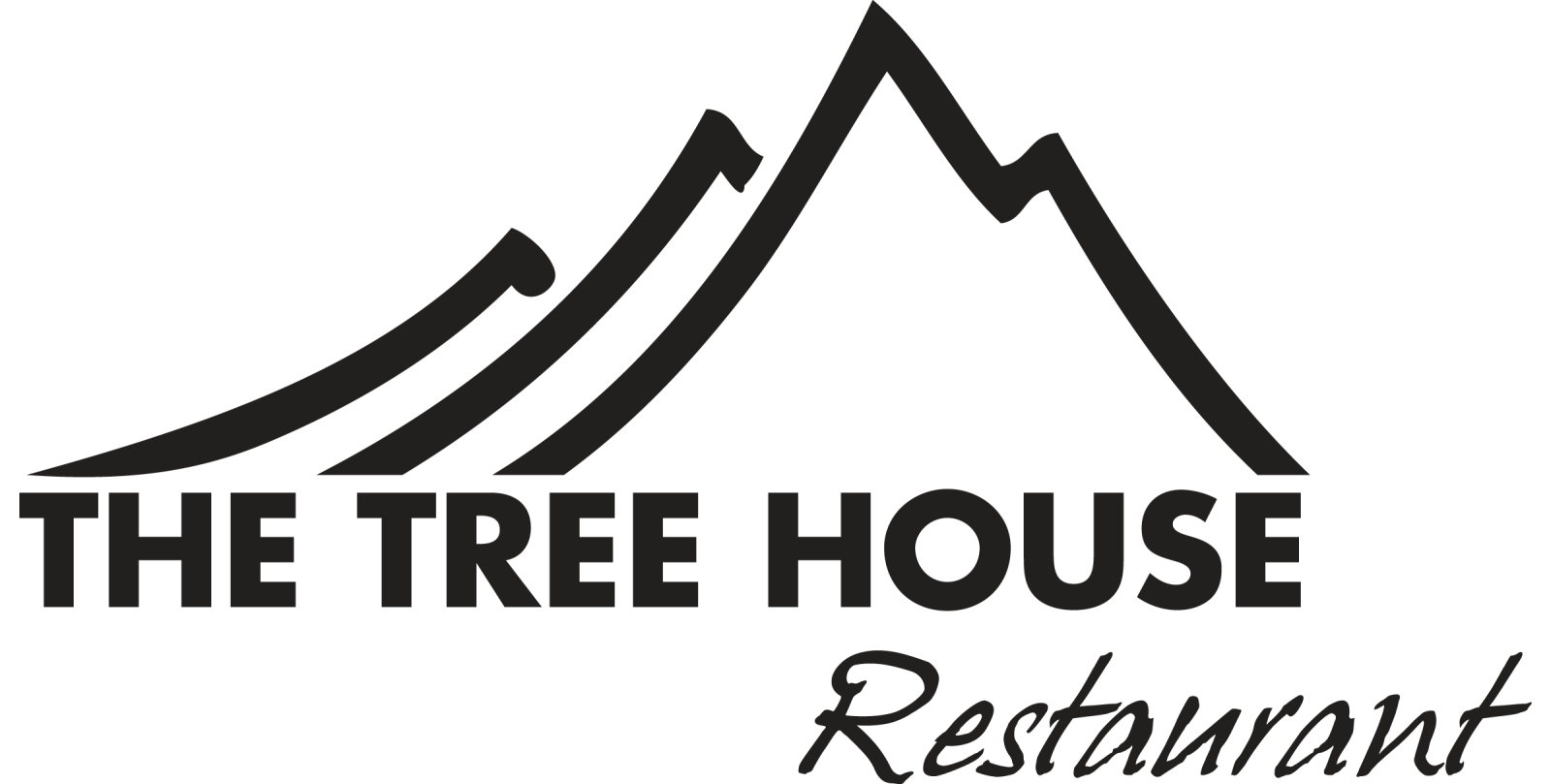 Welcome to Coopers Bar & Grill and the Tree House Restaurant,
named after Martin "Marty" Cooper, a successful lumberman and the original owner and builder of the Tree House. In 1956, Marty moved to Mt. Shasta and opened a small sawmill named Cooper's Mill.
In 1973, Marty's new attention became the motel business and in 1974 the Tree House motor Inn and restaurant became one of Mount Shasta's most modern and attractive establishments.
Marty used many of the materials from his own mill in the construction of the Tree House. All guest rooms have a cedar wall and the top floor rooms have vaulted cedar ceilings. Throughout the hotel you can still find his hand crafted railings on the stairways, custom cabinets and hutches. The tables in the Tree House Restaurant and Cooper's Bar and Grill are custom-made butcher blocks made from Cedar.
Thank you for coming to enjoy this wonderful establishment with us and our great team.
ADD Avocado +2, Queso Fresco +1, Jalapenos +.75, Sour cream +.50
Grilled chicken or shrimp +7
Sautéed mushrooms +3
Sautéed onions +2 Sautéed peppers +2
{"styles":{"item":{"margin-bottom":"0.90em","line-height":"1.20em"},"name":{"font-size":"110%","font-family":"GoudyCatalogueFS","margin":"0","line-height":"1.20em","color":"#000000","font-weight":"bold","letter-spacing":"0.05em","text-transform":"uppercase"},"description":{"font-size":"120%","font-family":"Merriweather","margin":"0","line-height":"1.20em","font-style":"italic","color":"#000000","font-weight":"normal","text-transform":"none"},"price":{"font-size":"110%","font-family":"Merriweather","margin":"0","line-height":"1.20em","font-weight":"bold","color":"#000000","text-transform":"none"},"extras":{"font-size":"90%","font-family":"Merriweather","margin":"0","line-height":"1.20em","font-style":"italic","color":"#000000","font-weight":"normal","text-transform":"none"},"icon-entry":{"color":"#000000","fill":"#000000","display":"inline-block","vertical-align":"text-top","height":"1em","width":"1em"},"":{"":""}}}
KING ESTATES PINOT GRIS
11/42
FRANCIS COPPOLA PINOT GRIGIO
10/38
STONE CELLARS WHITE ZINFANDAEL
7/26
FLAT TOP SAUVIGNON BLANC
10/38
KIM CRAWFORD SAUVIGNON BLANC
10/38
rodney strong CHARDONNAY
10/38
KENDALL JACKSON CHARDONNAY
9/34
LANDMARK CHARDONNAY
12/46
RODNEY STRONG PINOT NOIR
13/50
DAVIS BYNUM PINOT NOIR
13/50
COLUMBIA CREST MERLOT
9/34
ROBERT MONDAVI MERLOT
10/38
RODNEY STRONG CABERNET
11/42
RODNEY STRONG UPSHOT RED BLEND
9/34
{"styles":{"item":{"margin-bottom":"0.90em","line-height":"1.00em"},"name":{"font-size":"110%","font-family":"GoudyCatalogueFS","margin":"0","line-height":"1.00em","color":"#000000","font-weight":"bold","letter-spacing":"0.00em","text-transform":"none"},"description":{"font-size":"90%","font-family":"Merriweather","margin":"0","line-height":"1.00em","font-style":"italic","color":"#000000","font-weight":"normal","text-transform":"uppercase"},"price":{"font-size":"110%","font-family":"Merriweather","margin":"0","line-height":"1.00em","font-weight":"bold","color":"#000000","text-transform":"none"},"extras":{"font-size":"90%","font-family":"Merriweather","margin":"0","line-height":"1.00em","font-style":"normal","color":"#000000","font-weight":"normal","text-transform":"none"},"icon-entry":{"color":"#000000","fill":"#000000","display":"inline-block","vertical-align":"text-top","height":"1em","width":"1em"},"":{"":""}}}
PLEASE ASK ABOUT ROTATING SELECTION
BUD, BUD LIGHT, COORS, COORS LIGHT ST. PAULI GIRL N/A
Pepsi, Diet Pepsi, Dr. Pepper, Sierra Mist, MUG Root Beer or Lemonade
FEVER TREE GINGER ALE OR GINGER BEER
4
APPLE,CRANBERRY,GRAPEFRUIT,ORANGE OR PINEAPPLE
**ASK YOUR SERVER FOR OUR RESERVE WINE LIST **
{"styles":{"item":{"margin-bottom":"0.90em","line-height":"1.00em"},"name":{"font-size":"140%","font-family":"GoudyCatalogueFS","margin":"0","line-height":"1.00em","color":"#000000","font-weight":"bold","letter-spacing":"0.15em","text-transform":"uppercase"},"description":{"font-size":"120%","font-family":"Merriweather","margin":"0","line-height":"1.00em","font-style":"italic","color":"#123a22","font-weight":"normal"},"price":{"font-size":"110%","font-family":"Merriweather","margin":"0","line-height":"1.00em","font-weight":"bold","color":"#000000"},"extras":{"font-size":"110%","font-family":"Merriweather","margin":"0","line-height":"1.00em","font-style":"normal","color":"#000000","font-weight":"normal"},"icon-entry":{"color":"#000000","fill":"#000000","display":"inline-block","vertical-align":"text-top","height":"1em","width":"1em"},"":{"":""}}}
Topped with chili lime or garlic butter served with choice of potato &seasonal vegetable
Served in a white wine garlic butter sauce served with choice of potato &seasonal vegetable
Topped with a white wine cream sauce served with choice of potato &seasonal vegetable
Lightly breaded chicken breast, with house made Marsala sauce served with choice of potato &seasonal vegetable
Diced chicken sautéed with fresh vegetables over a bed of white rice
Spaghetti with Sausage
17
LOAD YOUR BAKED POTATO OR MASHED +1
GRILLED CHICKEN OR SHRIMP +7
SAUTÉED MUSHROOMS +3
SAUTÉED ONIONS +2 SAUTÉED PEPPERS +2