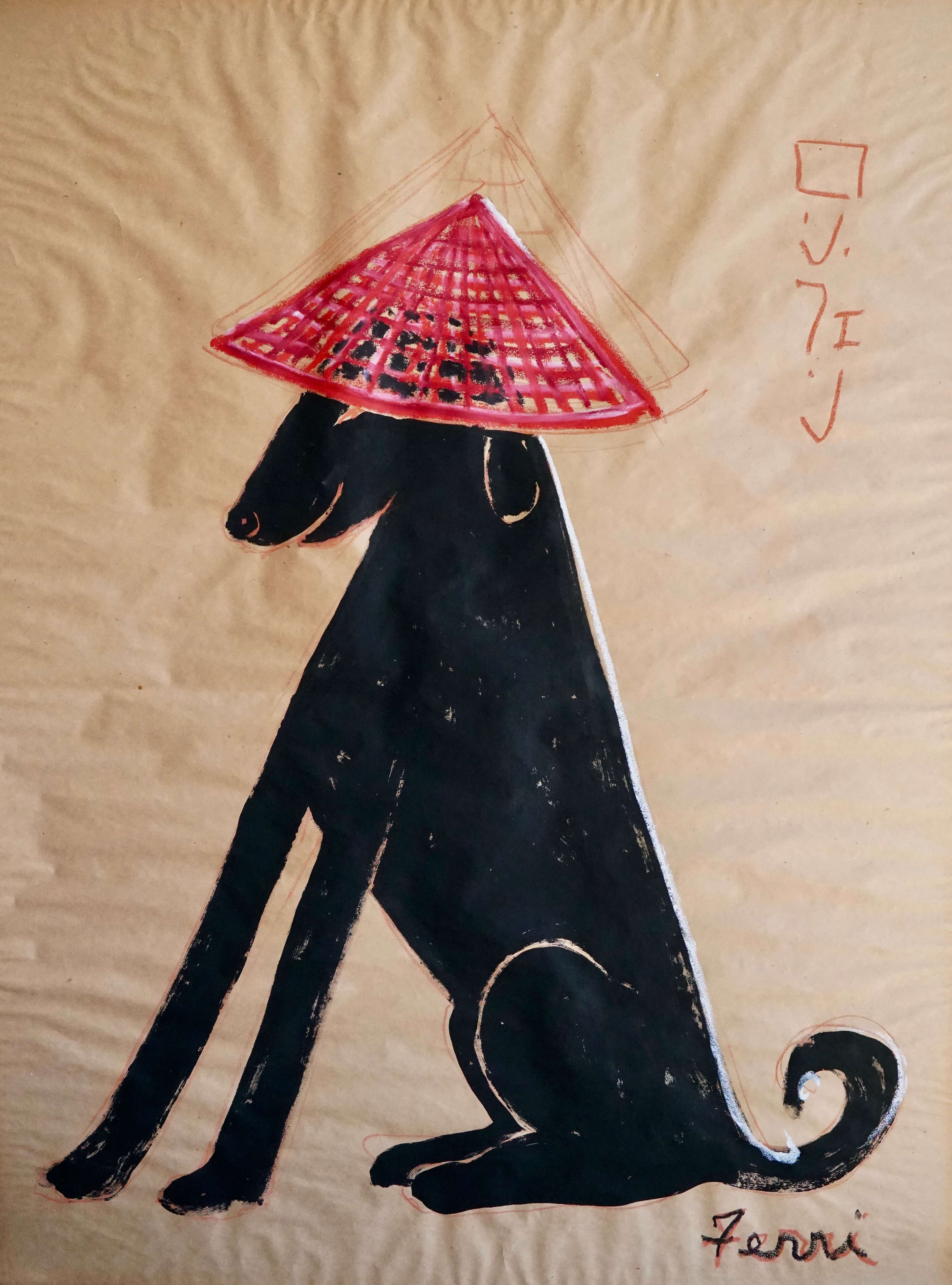 {"styles":{"item":{"margin-bottom":"0.7em","line-height":"1.80em"},"name":{"font-size":"120%","font-family":"GoudyCatalogueFS","margin":"0","line-height":"1.6em","color":"#000000","text-transform":"none","letter-spacing":"0.00em","font-style":"normal","font-weight":"bold"},"description":{"font-size":"120%","font-family":"GoudyCatalogueFS","margin":"0","line-height":"1.80em","color":"#000000","font-style":"normal"},"price":{"font-size":"120%","font-family":"GoudyCatalogueFS","margin":"0","line-height":"1.80em","color":"#000000","font-weight":"bold"},"extras":{"font-size":"120%","font-family":"GoudyCatalogueFS","margin":"0","line-height":"1.80em","color":"#000000","font-style":"normal"},"icon-entry":{"color":"#000000","fill":"#000000","display":"inline-block","vertical-align":"text-top","height":"1em","width":"1em"},"":{"":""},"mo-name":{"color":"#000000","font-family":"GoudyCatalogueFS","font-size":"120%","font-weight":"bold","text-transform":"none","font-style":"normal","letter-spacing":"0em","line-height":"1.2em","margin-bottom":"0em"},"mo-notes":{"color":"#000000","font-family":"GoudyCatalogueFS","font-size":"120%","font-style":"normal","margin-bottom":"0em"},"items":{"height":"px"}}}
crispy lobster bites w/ chili mango relish,
red curry coconut sauce (6 pcs)
32
fresno chili, avocado, cucumber,
yuzu dressing
22
Beau Soleil oysters, ponzu mignonette,
cilantro, lime
21
Rhode Island Blue Point oysters w/ Sichuan Sake Butter and GF break crumbs
23
filet mignon, asian pear, taro chips
20
avocado, wasabi tobiko,
purple sweet potato chips
20
avocado, shaved cabbage, cashews,
w/ creamy lemon ginger dressing
20
add chicken 24 add fresh Florida pink shrimp 27
add tofu 22 add salmon 31
{"styles":{"item":{"margin-bottom":"1.60em","line-height":"1.60em"},"name":{"font-size":"110%","font-family":"GoudyCatalogueFS","margin":"0","line-height":"1.60em","color":"#000000","text-transform":"none","letter-spacing":"0.00em","font-style":"normal","font-weight":"bold"},"description":{"font-size":"110%","font-family":"GoudyCatalogueFS","margin":"0","line-height":"1.60em","color":"#000000","font-style":"normal"},"price":{"font-size":"110%","font-family":"GoudyCatalogueFS","margin":"0","line-height":"1.60em","color":"#000000","font-weight":"bold"},"extras":{"font-size":"110%","font-family":"GoudyCatalogueFS","margin":"0","line-height":"1.60em","color":"#000000","font-style":"normal"},"icon-entry":{"color":"#000000","fill":"#000000","display":"inline-block","vertical-align":"text-top","height":"1em","width":"1em"},"mo-name":{"color":"#000000","font-family":"GoudyCatalogueFS","font-size":"110%","font-weight":"bold","text-transform":"none","font-style":"normal"},"mo-notes":{"color":"#000000","font-family":"GoudyCatalogueFS","font-size":"110%","font-style":"normal"},"items":{"height":"px"}}}
lettuces, watermelon radish, carrots, bean sprouts, cucumber, sliced almonds w/ Thai dressing
16
slow roasted pork baby back ribs
w/ Japanese BBQ sauce & cabbage slaw
23
marinated chicken breast with cucumber salsa, peanut sauce & lime ( 4 pcs )
18
COCONUT LEMONGRASS MUSSELS
Thai basil, lemongrass, ginger, garlic, sake
20
SPRING ROLLS (Chả Giò)
crispy Vietnamese rolls w/ ground pork, shrimp & wood ear mushrooms (2 pcs)
18
chilled rice paper rolls w/ tofu, bean sprouts, rice vermicelli, hoisin sauce & peanut sauce (4 pcs)
16
pan seared pork dumplings w/ house dipping sauce, fried shallots & cilantro ( 5 pcs )
16
VEGETABLE DUMPLINGS
steamed dumplings w/ napa cabbage & carrots served w/ house dipping sauce,
fried shallots & cilantro ( 5 pcs )
14
fried chicken wings w/ spicy
sweet chili garlic sauce ( 6 pcs )
16
ROCKSTAR SHRIMP
Fried popcorn shrimp, iceberg lettuce,
sweet chili sauce, lime
26
{"styles":{"item":{"margin-bottom":"0.5em","line-height":"1.10em"},"name":{"font-size":"120%","font-family":"GoudyCatalogueFS","margin":"0","line-height":"1.10em","color":"#000000","text-transform":"none","letter-spacing":"0.00em","font-style":"normal","font-weight":"normal"},"description":{"font-size":"120%","font-family":"GoudyCatalogueFS","margin":"0","line-height":"1.10em","color":"#000000","font-style":"normal"},"price":{"font-size":"120%","font-family":"GoudyCatalogueFS","margin":"0","line-height":"1.10em","color":"#000000","font-weight":"bold"},"extras":{"font-size":"120%","font-family":"GoudyCatalogueFS","margin":"0","line-height":"1.10em","color":"#000000","font-style":"normal"},"icon-entry":{"color":"#000000","fill":"#000000","display":"inline-block","vertical-align":"text-top","height":"1em","width":"1em"},"":{"":""},"mo-name":{"color":"#000000","font-family":"GoudyCatalogueFS","font-size":"120%","font-weight":"normal","text-transform":"none","font-style":"normal","letter-spacing":"0em","line-height":"1.2em"},"mo-notes":{"color":"#000000","font-family":"GoudyCatalogueFS","font-size":"120%","font-style":"normal","margin-bottom":"0em"},"items":{"height":"px"}}}
Roasted Japanese Eggplant
10
carrots, string beans, bok choy, broccolini
Cauliflower Fried Rice
11
{"styles":{"item":{"margin-bottom":"1em","line-height":"1.80em"},"name":{"font-size":"120%","font-family":"GoudyCatalogueFS","margin":"0","line-height":"1.80em","color":"#000000","text-transform":"none","letter-spacing":"0.00em","font-style":"normal","font-weight":"bold"},"description":{"font-size":"120%","font-family":"GoudyCatalogueFS","margin":"0","line-height":"1.80em","color":"#000000","font-style":"normal"},"price":{"font-size":"120%","font-family":"GoudyCatalogueFS","margin":"0","line-height":"1.80em","color":"#000000","font-weight":"bold"},"extras":{"font-size":"120%","font-family":"GoudyCatalogueFS","margin":"0","line-height":"1.80em","color":"#000000","font-style":"normal"},"icon-entry":{"color":"#000000","fill":"#000000","display":"inline-block","vertical-align":"text-top","height":"1em","width":"1em"},"":{"":""},"mo-name":{"color":"#000000","font-family":"GoudyCatalogueFS","font-size":"120%","font-weight":"bold","text-transform":"none","font-style":"normal"},"mo-notes":{"color":"#000000","font-family":"GoudyCatalogueFS","font-size":"120%","font-style":"normal"},"items":{"height":"px"}}}
SALT & PEPPER COD
sesame fried rice, broccolini, carrots, snow peas w/sweet chili sauce
37
ginger, bok choy, garlic,
purple sticky rice & sesame glaze
33
w/turmeric coconut broth, ginger garlic spinach, pickled onions & fresno peppers
37
VIETNAMESE PHO
choice of chicken, shrimp, beef
30
Raw Ahi tuna, edamame, avocado, watermelon radish, seaweed salad, pickled ginger
32
Florida pink shrimp, cherry tomatoes,
roasted eggplant, red curry coconut sauce
w/ jasmine rice
34
CAULIFLOWER GARAM MASALA
cauliflower steak with Japanese eggplant, ginger, garam masala sauce
28
brown rice, bok choy, carrots, pea tendrils, bean sprouts, pickled onions,
ginger soy sauce
26
add fresh Florida pink shrimp 32
add tofu 27 add tuna 36 add chicken 30
{"styles":{"item":{"margin-bottom":"2.00em","line-height":"1.30em"},"name":{"font-size":"80%","font-family":"GoudyCatalogueFS","margin":"0","line-height":"1.30em","color":"#000000","text-transform":"none","letter-spacing":"0.00em","font-style":"normal","font-weight":"bold"},"description":{"font-size":"110%","font-family":"GoudyCatalogueFS","margin":"0","line-height":"1.30em","color":"#000000","font-style":"normal"},"price":{"font-size":"110%","font-family":"GoudyCatalogueFS","margin":"0","line-height":"1.30em","color":"#000000","font-weight":"bold"},"extras":{"font-size":"110%","font-family":"GoudyCatalogueFS","margin":"0","line-height":"1.30em","color":"#000000","font-style":"normal"},"icon-entry":{"color":"#000000"}}}
{"styles":{"item":{"margin-bottom":"2.00em","line-height":"1.30em"},"name":{"font-size":"80%","font-family":"GoudyCatalogueFS","margin":"0","line-height":"1.30em","color":"#000000","text-transform":"none","letter-spacing":"0.00em","font-style":"normal","font-weight":"bold"},"description":{"font-size":"110%","font-family":"GoudyCatalogueFS","margin":"0","line-height":"1.30em","color":"#000000","font-style":"normal"},"price":{"font-size":"110%","font-family":"GoudyCatalogueFS","margin":"0","line-height":"1.30em","color":"#000000","font-weight":"bold"},"extras":{"font-size":"110%","font-family":"GoudyCatalogueFS","margin":"0","line-height":"1.30em","color":"#000000","font-style":"normal"},"icon-entry":{"color":"#000000"}}}
{"styles":{"item":{"margin-bottom":"2.00em","line-height":"1.30em"},"name":{"font-size":"80%","font-family":"GoudyCatalogueFS","margin":"0","line-height":"1.30em","color":"#000000","text-transform":"none","letter-spacing":"0.00em","font-style":"normal","font-weight":"bold"},"description":{"font-size":"110%","font-family":"GoudyCatalogueFS","margin":"0","line-height":"1.30em","color":"#000000","font-style":"normal"},"price":{"font-size":"110%","font-family":"GoudyCatalogueFS","margin":"0","line-height":"1.30em","color":"#000000","font-weight":"bold"},"extras":{"font-size":"110%","font-family":"GoudyCatalogueFS","margin":"0","line-height":"1.30em","color":"#000000","font-style":"normal"},"icon-entry":{"color":"#000000"}}}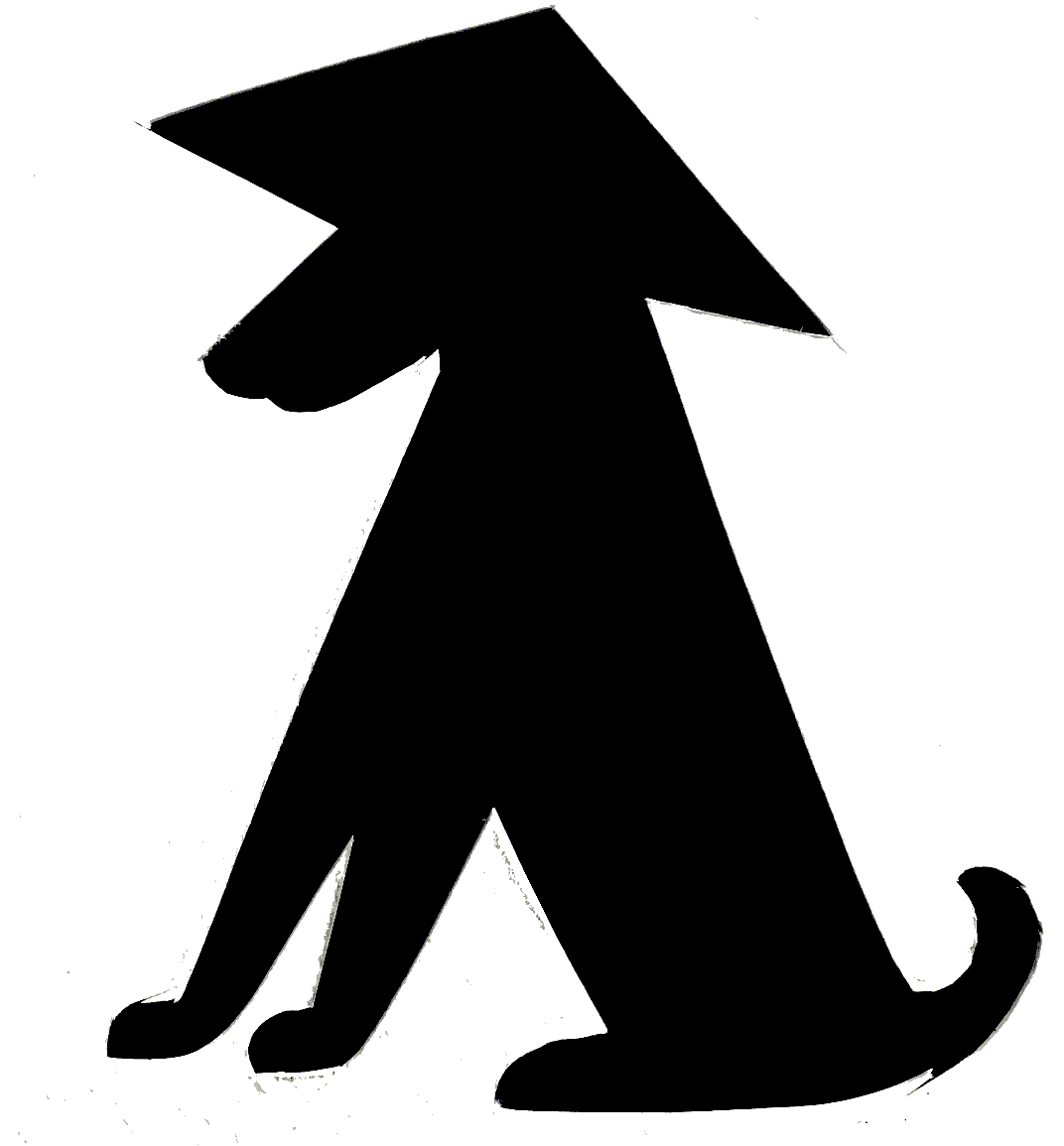 {"styles":{"item":{"margin-bottom":"1em","line-height":"1.80em"},"name":{"font-size":"120%","font-family":"GoudyCatalogueFS","margin":"0","line-height":"1.80em","color":"#000000","text-transform":"none","letter-spacing":"0.00em","font-style":"normal","font-weight":"bold"},"description":{"font-size":"120%","font-family":"GoudyCatalogueFS","margin":"0","line-height":"1.80em","color":"#000000","font-style":"normal"},"price":{"font-size":"120%","font-family":"GoudyCatalogueFS","margin":"0","line-height":"1.80em","color":"#000000","font-weight":"bold"},"extras":{"font-size":"120%","font-family":"GoudyCatalogueFS","margin":"0","line-height":"1.80em","color":"#000000","font-style":"normal"},"icon-entry":{"color":"#000000","fill":"#000000","display":"inline-block","vertical-align":"text-top","height":"1em","width":"1em"},"":{"":""},"mo-name":{"color":"#000000","font-family":"GoudyCatalogueFS","font-size":"120%","font-weight":"bold","text-transform":"none","font-style":"normal","line-height":"1.2em"},"mo-notes":{"color":"#000000","font-family":"GoudyCatalogueFS","font-size":"120%","font-style":"normal"},"items":{"height":"px"}}}
SAIGON CARAMELIZED CHICKEN
marinated & grilled 1/2 chicken glazed with caramelized chili sauce atop
sauteed pea shoots
30
FILET MIGNON
blistered haricot verts & cauliflower fried rice, ginger peppercorn sauce
39
cubed NY Strip, red bell pepper, roasted eggplant, ginger, lemongrass, ginger/soy glaze
w/ watercress and jasmine rice
39
STEAK FRITES
Szechuan Maitre'd butter, french fries,
spicy mayo
36
pea tendrils, fresno chili, cilantro,
orange-anise reduction
38
SALADE CHINOISE
shredded chicken, red & napa cabbage, carrots, slivered almonds, mint, cilantro, crispy wontons
w/ sesame dressing
28
rice noodles with tamarind sauce, ginger, bean sprouts, cilantro, crushed peanuts
25
add chicken 28
add fresh Florida pink shrimp 31
add tofu 26
Cooked with Love since 1995
Orienta first opened in 1995 as a result of my working in two
iconic NYC restaurants, Le Bilboquet and Le Colonial.
Opening my first restaurant, I decided to combine the cozy
bistro ambiance with an inspired French/Vietnamese menu
which resulted in a wonderful space
with rave reviews and success.
25 years later by popular demand and after the right space
became available (next door to our French bistro Le Penguin)
the moon and stars aligned for the rebirth of....Orienta!
This time it is truly a family affair with our son, Adrien as
executive chef joining us with his impressive resume of over
13 years working at world renowned establishments such as
Le Bernardin, Soho House LA, Le Royal Monceau, Guy Savoy,
Le Penguin and Le Fat Poodle; his beautiful and multi
talented wife, Kate as our maitre d'; my amazing wife,
Suzanne as director of operations and me as the orchestra
conductor or as my wife likes to say
"the cherry on top".
Antoine Blech