{"styles":{"item":{"margin-bottom":"0.30em","line-height":"1.20em"},"name":{"font-size":"140%","font-family":"Montserrat","margin":"0","line-height":"1.20em","color":"#46913d","text-transform":"uppercase","letter-spacing":"0.03em","font-weight":"bold"},"description":{"font-size":"90%","font-family":"Montserrat","margin":"0","line-height":"1.20em","color":"#000000","font-style":"italic"},"price":{"font-size":"90%","font-family":"Montserrat","margin":"0","line-height":"1.20em","color":"#000000","font-weight":"bold","font-style":"normal"},"extras":{"font-size":"90%","font-family":"Montserrat","margin":"0","line-height":"1.20em","color":"#000000","font-style":"italic"},"icon-entry":{"color":"#000000","fill":"#000000","display":"inline-block","vertical-align":"text-top","height":"1em","width":"1em"},"":{"":""}}}
Melon & Prosciutto
Skewers of seasonal melon with imported prosciutto
Half Tray - $65
Full Tray - $130
Humus & Vegetables
with walnuts and cranberries served with toasted pita bread and seasonal vegetables
Half Tray - $50
Full Tray - $100
Wisconsin Cheese Curds
Half Tray - $60
Full Tray $110
paired with our house-made Chipotle Mayo
Tavern Taquitos
White meat chicken, cream cheese, topped with house-made Chipotle Mayo and Pico de Gallo
Half Tray - $65
Full Tray - $120
Tavern Sliders
2oz CAB patties, American cheese, crispy onions,
house-made Chipotle Mayo
Hot Bubbling Crab Dip
Baked blend of fresh crab, cheese
and white wine served with baguettes
Chicken Tenders
breaded white-meat chicken fried until crispy
Half Tray - $60
Full Tray - $110
paired with your choice of Honey Mustard or BBQ sauce
Pretzel Sticks
served with house made beer cheese
Half Tray - $40
Full Tray - $80
Baked Ziti
Half Tray - $65
Full Tray - $120
Penne and Vodka Sauce
Half Tray - $55
Full Tray - $100
Turkey Club Sliders
oven roasted turkey, applewood smoked bacon, lettuce, tomato, rosemary mayo on potato roll
Half Tray $65
Full Tray $130
Tuna Salad Sliders
Half Tray $70
Full Tray $140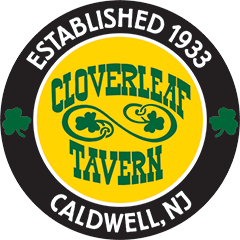 These options can only be used as an ADDITION to any BANQUET PACKAGE or for TAKEOUT
{"styles":{"item":{"margin-bottom":"0.60em","line-height":"1.20em"},"name":{"font-size":"140%","font-family":"Montserrat","margin":"0","line-height":"1.20em","color":"#46913d","text-transform":"uppercase","letter-spacing":"0.03em","font-weight":"bold"},"description":{"font-size":"110%","font-family":"Montserrat","margin":"0","line-height":"1.20em","color":"#000000","font-style":"normal"},"price":{"font-size":"100%","font-family":"Montserrat","margin":"0","line-height":"1.20em","color":"#000000","font-weight":"bold"},"extras":{"font-size":"90%","font-family":"Montserrat","margin":"0","line-height":"1.20em","color":"#000000","font-style":"normal"},"icon-entry":{"color":"#000000","fill":"#000000","display":"inline-block","vertical-align":"text-top","height":"1em","width":"1em"},"":{"":""}}}
Choose one of the following:
Open Bar
All drinks are added to ONE bill
Cash Bar
Individuals are responsible
for their own drinks
Condensed Menu
We can gladly fashion a smaller menu
of your choice including draft beer,
wine and/ or cocktails.

This menu can include any items of your choice. This allows your guest's selections to be controlled.
973.226.9812
395 BLOOMFIELD AVE
CALDWELL, NJ
www.cloverleaftavern.com
We will be more than happy to discuss any options in order to meet your needs. Please speak to a manager at time of booking about any option you may not see in this brochure..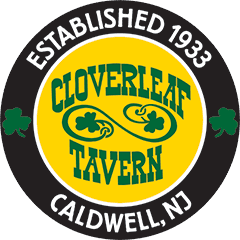 {"styles":{"item":{"margin-bottom":"0.20em","line-height":"1.20em"},"name":{"font-size":"140%","font-family":"Montserrat","margin":"0","line-height":"1.20em","color":"#46913d","text-transform":"uppercase","letter-spacing":"0.03em","font-weight":"bold"},"description":{"font-size":"90%","font-family":"Montserrat","margin":"0","line-height":"1.20em","color":"#000000","font-style":"italic"},"price":{"font-size":"90%","font-family":"Montserrat","margin":"0","line-height":"1.20em","color":"#000000","font-weight":"bold","font-style":"normal"},"extras":{"font-size":"90%","font-family":"Montserrat","margin":"0","line-height":"1.20em","color":"#000000","font-style":"italic"},"icon-entry":{"color":"#000000","fill":"#000000","display":"inline-block","vertical-align":"text-top","height":"1em","width":"1em"},"":{"":""}}}
House Salad
Iceberg lettuce, cucumbers, carrots, onions, tomatoes, mixed cheese, house-made croutons
Half Tray - $40
Full Tray - $75
paired with a choice of (2) dressings: Balsamic Vinaigrette, Ranch, Russian, Bleu Cheese
Traditional Caesar Salad
Croutons, fresh grated cheese, creamy Caesar
Half Tray - $40
Full Tray - $75
Santa Fe Salad
Romaine, roasted corn, black beans, pico de gallo, cilantro tortilla chips, mixed cheeses, avocado & jalapeno ranch
Half Tray - $40
Half Tray - $75
{"styles":{"item":{"margin-bottom":"0.00em","line-height":"1.20em"},"name":{"font-size":"120%","font-family":"Montserrat","margin":"0","line-height":"1.20em","color":"#46913d","text-transform":"uppercase","letter-spacing":"0.03em","font-weight":"bold"},"description":{"font-size":"90%","font-family":"Montserrat","margin":"0","line-height":"1.20em","color":"#404041","font-style":"italic"},"price":{"font-size":"90%","font-family":"Montserrat","margin":"0","line-height":"1.20em","color":"#404041","font-weight":"bold","font-style":"italic"},"extras":{"font-size":"100%","font-family":"Montserrat","margin":"0","line-height":"1.20em","color":"#404041","font-style":"normal"},"icon-entry":{"color":"#000000","fill":"#000000","display":"inline-block","vertical-align":"text-top","height":"1em","width":"1em"},"":{"":""}}}
Chicken Francaise
lightly sautéed with lemon white wine sauce
Chicken Marsala
thinly sliced chicken breast braised in a marsala wine sauce
Penne Vodka
traditional homemade vodka sauce poured over penne pasta
Baked Ziti
housemade marinara, mozzarella cheese
5 Cheese Mac & Cheese
housemade sauce, ziti pasta mixed with ricotta, cheddar, Monterey jack, mozzarella, and Romano cheese
Tuscan Portabella
with roasted red pepper, Parmesan cheese, Pesto and masked potatoes
Cajun Chicken
Cajun marinated Baked Chicken breast, Cajun cream sauce
Cottage Pie
beef pie in rich beef gravy with mushrooms, peas, carrots, onion, and maashed potato crust
White Wine and Garlic Baked Cod
North Atlantic cod, seasoned and baked in a garlic white wine sauce
Pasta Primavera
penne pasta, housemade Alfredo sauce sautéed mixed vegetables, Romano cheese
{"styles":{"item":{"margin-bottom":"0.10em","line-height":"1.20em"},"name":{"font-size":"120%","font-family":"Montserrat","margin":"0","line-height":"1.20em","color":"#46913d","text-transform":"uppercase","letter-spacing":"0.03em","font-weight":"bold"},"description":{"font-size":"100%","font-family":"Montserrat","margin":"0","line-height":"1.20em","color":"#000000","font-style":"italic","font-weight":"bold"},"price":{"font-size":"90%","font-family":"Montserrat","margin":"0","line-height":"1.20em","color":"#000000","font-weight":"bold","font-style":"normal"},"extras":{"font-size":"100%","font-family":"Montserrat","margin":"0","line-height":"1.20em","color":"#000000","font-style":"normal"},"icon-entry":{"color":"#000000","fill":"#000000","display":"inline-block","vertical-align":"text-top","height":"1em","width":"1em"},"":{"":""}}}
All prices are not including sales tax and a 18% gratuity
Prices are subject to change upon owner's discretion

A confirmed guest count will be taken no later than
5 days prior to event. Guest is responsible for the price per confirmed guest
{"styles":{"item":{"margin-bottom":"0.00em","line-height":"1.20em"},"name":{"font-size":"120%","font-family":"Montserrat","margin":"0","line-height":"1.20em","color":"#46913d","text-transform":"uppercase","letter-spacing":"0.03em","font-weight":"bold"},"description":{"font-size":"100%","font-family":"Montserrat","margin":"0","line-height":"1.20em","color":"#000000","font-style":"italic"},"price":{"font-size":"90%","font-family":"Montserrat","margin":"0","line-height":"1.20em","color":"#000000","font-weight":"bold"},"extras":{"font-size":"100%","font-family":"Montserrat","margin":"0","line-height":"1.20em","color":"#000000","font-style":"normal"},"icon-entry":{"color":"#000000","fill":"#000000","display":"inline-block","vertical-align":"text-top","height":"1em","width":"1em"},"":{"":""}}}
Turkey Burger
housemade from fresh turkey
2pc Fish and Chip
beer-battered cod fried until crispy, tartar sauce
J-Lew Sandwich
breaded chicken cutlet, cheddar cheese, bacon, chipotle may, BBQ sauce, toasted club roll
Chopped Salad with Chicken
romaine, tomato, cucumber, carrots, corn, beans, red pepper, green onion, bacon, crispy potato sticks, balsamic dressing
2pc Fish Taco
beer-battered cod, mixed cheese,
lettuce, sour cream, pico de gallo
Cottage Pie
beef pie in rich beef gravy, mushroom, peas, carrots, onion, red skinned mashed potato crust
Spicy Chicken Sandwich
roasted chicken breast, , pepper jack cheese, bacon, crispy jalapenos. chipotle mayo on a pretzel bun
Honey Mustard Chicken
two grilled chicken breasts, marinated in
housemade honey mustard sauce
{"styles":{"item":{"margin-bottom":"0.00em","line-height":"1.20em"},"name":{"font-size":"160%","font-family":"Montserrat","margin":"0","line-height":"1.20em","color":"#46913d","text-transform":"uppercase","letter-spacing":"0.03em","font-weight":"bold"},"description":{"font-size":"90%","font-family":"Montserrat","margin":"0","line-height":"1.20em","color":"#404041","font-style":"italic"},"price":{"font-size":"90%","font-family":"Montserrat","margin":"0","line-height":"1.20em","color":"#404041","font-weight":"bold","font-style":"italic"},"extras":{"font-size":"90%","font-family":"Montserrat","margin":"0","line-height":"1.20em","color":"#404041","font-style":"normal"},"icon-entry":{"color":"#000000","fill":"#000000","display":"inline-block","vertical-align":"text-top","height":"1em","width":"1em"},"":{"":""}}}
Standard Buffet
Includes (2) entrée choices, (2) side choices, salad choice:
house, Caesar OR Santa Fe & bread
Premium Buffet
Includes (3) entrée choices, (2) side choices,
salad choice: house, Caesar OR Santa Fe & bread
Premium also includes Unlimited Non-Alcoholic drink package
{"styles":{"item":{"margin-bottom":"0.10em","line-height":"1.20em"},"name":{"font-size":"120%","font-family":"Montserrat","margin":"0","line-height":"1.20em","color":"#46913d","text-transform":"uppercase","letter-spacing":"0.03em","font-weight":"bold"},"description":{"font-size":"100%","font-family":"Montserrat","margin":"0","line-height":"1.20em","color":"#000000","font-style":"normal"},"price":{"font-size":"90%","font-family":"Montserrat","margin":"0","line-height":"1.20em","color":"#000000","font-weight":"bold"},"extras":{"font-size":"100%","font-family":"Montserrat","margin":"0","line-height":"1.20em","color":"#000000","font-style":"italic","font-weight":"bold"},"icon-entry":{"color":"#000000","fill":"#000000","display":"inline-block","vertical-align":"text-top","height":"1em","width":"1em"},"":{"":""}}}
Key Lime Pie
A Cloverleaf family recipe topped with lime zest and whipped cream
Coconut Cream Pie
House-made coconut infused mousse with toasted coconut topping
Seasonal Pie
Chef's seasonal selection
{"styles":{"item":{"margin-bottom":"0.10em","line-height":"1.20em"},"name":{"font-size":"120%","font-family":"Montserrat","margin":"0","line-height":"1.20em","color":"#46913d","text-transform":"uppercase","letter-spacing":"0.03em","font-weight":"bold"},"description":{"font-size":"100%","font-family":"Montserrat","margin":"0","line-height":"1.20em","color":"#000000","font-style":"italic"},"price":{"font-size":"90%","font-family":"Montserrat","margin":"0","line-height":"1.20em","color":"#000000","font-weight":"bold","font-style":"normal"},"extras":{"font-size":"100%","font-family":"Montserrat","margin":"0","line-height":"1.20em","color":"#000000","font-style":"italic","font-weight":"bold"},"icon-entry":{"color":"#000000","fill":"#000000","display":"inline-block","vertical-align":"text-top","height":"1em","width":"1em"},"":{"":""}}}
Mashed Potaotes
creamy garlic whipped potatoes
Mexican Rice
seasoned yellow rice with sauteed peas,
carrots, jalapeno, onion, fresh cilantro
Garlic Brocolli
sautéed with oil and garlic
Green Beans
sautéed with oil and garlic
Mac and Cheese
elbow pasta, creamy cheese sauce
{"styles":{"item":{"margin-bottom":"0.10em","line-height":"1.20em"},"name":{"font-size":"140%","font-family":"Montserrat","margin":"0","line-height":"1.20em","color":"#46913d","text-transform":"uppercase","letter-spacing":"0.03em","font-weight":"bold"},"description":{"font-size":"100%","font-family":"Montserrat","margin":"0","line-height":"1.20em","color":"#000000","font-style":"italic"},"price":{"font-size":"90%","font-family":"Montserrat","margin":"0","line-height":"1.20em","color":"#000000","font-weight":"bold","font-style":"normal"},"extras":{"font-size":"100%","font-family":"Montserrat","margin":"0","line-height":"1.20em","color":"#000000","font-style":"normal"},"icon-entry":{"color":"#000000","fill":"#000000","display":"inline-block","vertical-align":"text-top","height":"1em","width":"1em"},"":{"":""}}}
Non-Alcoholic Drink Package
All Non-Alcoholic beverages included:
Soft Drinks, Iced Tea, Coffee, and Tea
{"styles":{"item":{"margin-bottom":"0.00em","line-height":"1.20em"},"name":{"font-size":"120%","font-family":"Montserrat","margin":"0","line-height":"1.20em","color":"#46913d","text-transform":"uppercase","letter-spacing":"0.03em","font-weight":"bold"},"description":{"font-size":"100%","font-family":"Montserrat","margin":"0","line-height":"1.20em","color":"#000000","font-style":"italic"},"price":{"font-size":"90%","font-family":"Montserrat","margin":"0","line-height":"1.20em","color":"#000000","font-weight":"bold","font-style":"normal"},"extras":{"font-size":"100%","font-family":"Montserrat","margin":"0","line-height":"1.20em","color":"#000000","font-style":"normal"},"icon-entry":{"color":"#000000","fill":"#000000","display":"inline-block","vertical-align":"text-top","height":"1em","width":"1em"},"":{"":""}}}
Includes choice of a Small Caesar Salad or a Small House Salad with Balsamic Vinaigrette
$21.99 pp
{"styles":{"item":{"margin-bottom":"0.00em","line-height":"1.20em"},"name":{"font-size":"180%","font-family":"Abril Fatface","margin":"0","line-height":"1.20em","color":"#46913d","text-transform":"uppercase","letter-spacing":"0.03em","font-weight":"normal"},"description":{"font-size":"100%","font-family":"Montserrat","margin":"0","line-height":"1.20em","color":"#000000","font-style":"normal"},"price":{"font-size":"90%","font-family":"Montserrat","margin":"0","line-height":"1.20em","color":"#000000","font-weight":"bold"},"extras":{"font-size":"100%","font-family":"Montserrat","margin":"0","line-height":"1.20em","color":"#000000","font-style":"normal"},"icon-entry":{"color":"#000000","fill":"#000000","display":"inline-block","vertical-align":"text-top","height":"1em","width":"1em"},"":{"":""}}}
{"styles":{"item":{"margin-bottom":"0.00em","line-height":"1.20em"},"name":{"font-size":"120%","font-family":"Montserrat","margin":"0","line-height":"1.20em","color":"#46913d","text-transform":"uppercase","letter-spacing":"0.03em","font-weight":"bold"},"description":{"font-size":"100%","font-family":"Montserrat","margin":"0","line-height":"1.20em","color":"#000000","font-style":"italic"},"price":{"font-size":"90%","font-family":"Montserrat","margin":"0","line-height":"1.20em","color":"#000000","font-weight":"bold"},"extras":{"font-size":"100%","font-family":"Montserrat","margin":"0","line-height":"1.20em","color":"#000000","font-style":"normal"},"icon-entry":{"color":"#000000","fill":"#000000","display":"inline-block","vertical-align":"text-top","height":"1em","width":"1em"},"":{"":""}}}
{"styles":{"item":{"margin-bottom":"0.00em","line-height":"1.20em"},"name":{"font-size":"120%","font-family":"Montserrat","margin":"0","line-height":"1.20em","color":"#46913d","text-transform":"uppercase","letter-spacing":"0.03em","font-weight":"bold"},"description":{"font-size":"100%","font-family":"Montserrat","margin":"0","line-height":"1.20em","color":"#000000","font-style":"italic"},"price":{"font-size":"90%","font-family":"Montserrat","margin":"0","line-height":"1.20em","color":"#000000","font-weight":"bold"},"extras":{"font-size":"100%","font-family":"Montserrat","margin":"0","line-height":"1.20em","color":"#000000","font-style":"normal"},"icon-entry":{"color":"#000000","fill":"#000000","display":"inline-block","vertical-align":"text-top","height":"1em","width":"1em"},"":{"":""}}}
Non-Alcoholic Drink Package
All Non-Alcoholic beverages included:
Soft Drinks, Iced Tea, Coffee, and Tea
{"styles":{"item":{"margin-bottom":"0.00em","line-height":"1.20em"},"name":{"font-size":"180%","font-family":"Abril Fatface","margin":"0","line-height":"1.20em","color":"#46913d","text-transform":"uppercase","letter-spacing":"0.03em","font-weight":"normal"},"description":{"font-size":"100%","font-family":"Montserrat","margin":"0","line-height":"1.20em","color":"#000000","font-style":"normal"},"price":{"font-size":"90%","font-family":"Montserrat","margin":"0","line-height":"1.20em","color":"#000000","font-weight":"bold"},"extras":{"font-size":"100%","font-family":"Montserrat","margin":"0","line-height":"1.20em","color":"#000000","font-style":"normal"},"icon-entry":{"color":"#000000","fill":"#000000","display":"inline-block","vertical-align":"text-top","height":"1em","width":"1em"},"":{"":""}}}