{"styles":{"item":{"margin-bottom":"1.10em","line-height":"1.10em"},"name":{"font-size":"120%","font-family":"Futura PT","margin":"0","line-height":"1.10em","letter-spacing":"0.00em","color":"#ef1d1d","font-weight":"bold"},"description":{"font-size":"100%","font-family":"Futura PT","margin":"0","line-height":"1.10em","color":"#ef1d1d","font-style":"italic"},"price":{"font-size":"120%","font-family":"Futura PT","margin":"0","line-height":"1.10em","color":"#ef1d1d","font-weight":"bold"},"extras":{"font-size":"100%","font-family":"Futura PT","margin":"0","line-height":"1.10em","color":"#FFFFFF"},"icon-entry":{"color":"#FFFFFF","fill":"#FFFFFF","display":"inline-block","vertical-align":"text-top","height":"1em","width":"1em"}}}
La Pampa Estate Malbec
10/34
Mendoza, Argentina 2018
Ghostrunner Red Blend
10/34
Lodi, California 2020
Sean Minor Pinot Noir
11/36
Monterey County, California
Le Petit Maynne Bordeaux
11/38
Bordeaux, France 2016
Goichot Freres Cotes-Du-Rhone
12/42
Rhone, France 2016
Renato Ratti Barbera d'Asti Battaglione
12/42
Piedmont, Italy 2019
{"styles":{"item":{"margin-bottom":"0.90em","line-height":"1.10em"},"name":{"font-size":"120%","font-family":"Futura PT","margin":"0","line-height":"1.10em","letter-spacing":"0.00em","color":"#000000","font-weight":"bold"},"description":{"font-size":"100%","font-family":"Futura PT","margin":"0","line-height":"1.10em","color":"#000000","font-style":"italic"},"price":{"font-size":"120%","font-family":"Futura PT","margin":"0","line-height":"1.10em","color":"#000000","font-weight":"bold"},"extras":{"font-size":"100%","font-family":"Futura PT","margin":"0","line-height":"1.10em","color":"#000000"},"icon-entry":{"color":"#000000","fill":"#FFFFFF","display":"inline-block","vertical-align":"text-top","height":"1em","width":"1em"}}}
Dale Estates Unoaked Chardonnay
9/34
Mendoza, Argentina 2019
Villa Loren Pinot Grigio
9/30
Veneto, Italy
Clean Slate Riesling
10/34
Mosel, Germany 2019
Stingray Sauvignon Blanc
10/36
Marlborough, New Zealand
Chateau Chaubinet Bordeaux Sauvignon Blanc
11/38
Bordeaux, France 2019
Amelia Cremant de Bordeaux Brut Rose
11/38
Bordeaux, France 2021
{"styles":{"item":{"margin-bottom":"1.00em","line-height":"1.10em"},"name":{"font-size":"120%","font-family":"Futura PT","margin":"0","line-height":"1.10em","letter-spacing":"0.00em","color":"#000000","font-weight":"bold"},"description":{"font-size":"100%","font-family":"Futura PT","margin":"0","line-height":"1.10em","color":"#000000","font-style":"italic"},"price":{"font-size":"120%","font-family":"Futura PT","margin":"0","line-height":"1.10em","color":"#000000","font-weight":"bold"},"extras":{"font-size":"100%","font-family":"Futura PT","margin":"0","line-height":"1.10em","color":"#000000"},"icon-entry":{"color":"#FFFFFF","fill":"#FFFFFF","display":"inline-block","vertical-align":"text-top","height":"1em","width":"1em"}}}
Angove Warboys Vineyard Grenache
13/50
McLaren Vale, Australia 2018
2018 Smith & Hook Red Blend
14/66
Central Coast, California
2015 Symmetry Meritage Red Blend
16/72
Alexander Valley, Sonoma, California
2016 Rodney Strong Knights Valley Reserve Cabernet
20/75
Knights Valley, Sonoma, California
{"styles":{"item":{"margin-bottom":"0.50em","line-height":"1.10em"},"name":{"font-size":"150%","font-family":"Futura PT","margin":"0","line-height":"1.10em","letter-spacing":"0.00em","color":"#000000","font-weight":"bold"},"description":{"font-size":"100%","font-family":"Futura PT","margin":"0","line-height":"1.10em","color":"#000000","font-style":"italic"},"price":{"font-size":"120%","font-family":"Futura PT","margin":"0","line-height":"1.10em","color":"#000000","font-weight":"bold"},"extras":{"font-size":"100%","font-family":"Open Sans Condensed","margin":"0","line-height":"1.10em","color":"#000000"},"icon-entry":{"color":"#000000","fill":"#000000","display":"inline-block","vertical-align":"text-top","height":"1em","width":"1em"},"":{"":""}}}
Kentucky Bourbon Barrel Ale
7
Lexington Brewing ABV 8.2%
Sixpoint Brewing ABV 5.4%
Lost Coast Brewing CO. ABV 5.2%
Ivanhoe Park Brewing Co. 3.6%
Sailfish Brewing Co. ABV 7%
3 Daughters Brewing Co. ABV 5%
Playlinda Brewing ABV 6.6%
Central 28 Brewing ABV 6%
Teak Tropical Fruit Tart
10
Urban Artifacts Brewing ABV 7.2%
McKenzie's Blackcherry Cider
8
McKenzie's Brewing ABV 5%
{"styles":{"item":{"margin-bottom":"0.30em","line-height":"1.00em"},"name":{"font-size":"120%","font-family":"Futura PT","margin":"0","line-height":"1.00em","letter-spacing":"0.00em","color":"#000000","font-weight":"bold"},"description":{"font-size":"100%","font-family":"Futura PT","margin":"0","line-height":"1.00em","color":"#000000","font-style":"italic"},"price":{"font-size":"120%","font-family":"Futura PT","margin":"0","line-height":"1.00em","color":"#000000","font-weight":"bold"},"extras":{"font-size":"100%","font-family":"Futura PT","margin":"0","line-height":"1.00em","color":"#000000","font-style":"italic"},"icon-entry":{"color":"#000000","fill":"#000000","display":"inline-block","vertical-align":"text-top","height":"1em","width":"1em"}}}
Corazon tequila, lime, agave, muddled blueberries and rosemary
Mt. Gay spiced rum, cream of coconut, guava, pineapple, lime, orange slice
honeysuckle vodka, gin lane 1751, aperol, elderflower, lillet, muddled basil & a splash of lemon juice
Gin Lane 1751, Cocchi vermouth, blueberries, lemon, lavender, club soda
44 North nectarine vodka, lemon & mint topped with ginger beer
Black Cherry Old Fashioned
11
four roses whiskey, orange, italian black cherry, orange bitters, black cherry cider
Prairie vodka, lavender lemonade, rhubarb liqueur, butterfly pea flower tea, topped with soda
John Barr scotch, apricot liqueur, passion fruit liqueur, lemon, topped with soda
Corazon tequila, muddled cucumber & cilantro, agave, lime
When Life Gives You Limoncello
12
Gin Lane 1751, Limoncello, honey syrup, lemon, rosemary, & topped with brut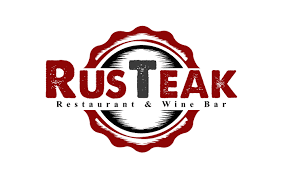 Happy Hour
4-7
$6 Draft
$7 Wine by the Glass
$8 Signature
$10 off Wine bottles over 50
25% off All Appetizers
{"styles":{"item":{"margin-bottom":"1.00em","line-height":"1.10em"},"name":{"font-size":"240%","font-family":"Futura PT","margin":"0","line-height":"1.10em","letter-spacing":"0.00em","color":"#000000","font-weight":"bold"},"description":{"font-size":"200%","font-family":"Futura PT","margin":"0","line-height":"1.10em","color":"#000000","font-style":"italic"},"price":{"font-size":"210%","font-family":"Futura PT","margin":"0","line-height":"1.10em","color":"#000000","font-weight":"bold"},"extras":{"font-size":"100%","font-family":"Futura PT","margin":"0","line-height":"1.10em","color":"#000000"},"icon-entry":{"color":"#FFFFFF","fill":"#FFFFFF","display":"inline-block","vertical-align":"text-top","height":"1em","width":"1em"},"":{"":""}}}
Brooklyn Brewery ABV 4.0%
Light & Lively IPA
Collective Arts Brewing ABV 5.2%
Dry Hopped Sour
{"styles":{"item":{"margin-bottom":"1.00em","line-height":"1.10em"},"name":{"font-size":"249.32269%","font-family":"Futura PT","margin":"0","line-height":"1.10em","letter-spacing":"0.00em","color":"#000000","font-weight":"bold"},"description":{"font-size":"204.0429%","font-family":"Futura PT","margin":"0","line-height":"1.10em","color":"#000000","font-style":"italic"},"price":{"font-size":"210%","font-family":"Futura PT","margin":"0","line-height":"1.10em","color":"#000000","font-weight":"bold"},"extras":{"font-size":"100%","font-family":"Futura PT","margin":"0","line-height":"1.10em","color":"#000000"},"icon-entry":{"color":"#FFFFFF","fill":"#FFFFFF","display":"inline-block","vertical-align":"text-top","height":"1em","width":"1em"},"":{"":""}}}
Tito's Blackberry Crush
12
Tito's vodka, muddled blackberries & mint, lavender syrup, and fresh lemon juice
Garrison Brother's Bourbon, blood orange puree, Intense ginger liqueur, & fresh lemon juice
{"styles":{"item":{"margin-bottom":"1.80em","line-height":"1.10em"},"name":{"font-size":"185.22464%","font-family":"Futura PT","margin":"0","line-height":"1.10em","letter-spacing":"0.00em","color":"#000000","font-weight":"bold"},"description":{"font-size":"158.77397%","font-family":"Futura PT","margin":"0","line-height":"1.10em","color":"#000000","font-style":"italic"},"price":{"font-size":"155.79641999999998%","font-family":"Futura PT","margin":"0","line-height":"1.10em","color":"#000000","font-weight":"bold"},"extras":{"font-size":"100%","font-family":"Futura PT","margin":"0","line-height":"1.10em","color":"#000000"},"icon-entry":{"color":"#FFFFFF","fill":"#FFFFFF","display":"inline-block","vertical-align":"text-top","height":"1em","width":"1em"},"":{"":""}}}
Rich vanilla, coconut and baking-spice flavors fill the palate of this attractive, medium-bodied and smooth-textured wine. The oaky richness is well balanced by good underlying acidity
Vanderpump Cabernet Sauvignon
12/50
With aromas and flavors of black fruits, violets, and a hint of oak. Enjoy deep ruby color and rich hue; complex with dark fruit flavors. Lush tannins with a long, elegant finish. Pairs well with steak, grilled meats and portobello mushrooms.
Mestizaje White Blend
10/38
A young white wine from Terrerazo- the wine is prepared by the Mustiguillo cellar. It is a blend of Merseguera (60%), Viognier (35%) and Malvasia (5%). Nice entrance. Cool, bulky and greedy. Long finish. Bright golden yellow. Medium-high intensity, hints of white flowers and citrus notes and honey.
{"styles":{"item":{"margin-bottom":"1.00em","line-height":"1.10em"},"name":{"font-size":"150%","font-family":"Futura PT","margin":"0","line-height":"1.10em","letter-spacing":"0.00em","color":"#000000","font-weight":"bold"},"description":{"font-size":"100%","font-family":"Futura PT","margin":"0","line-height":"1.10em","color":"#000000","font-style":"italic"},"price":{"font-size":"120%","font-family":"Futura PT","margin":"0","line-height":"1.10em","color":"#000000","font-weight":"bold"},"extras":{"font-size":"100%","font-family":"Futura PT","margin":"0","line-height":"1.10em","color":"#000000"},"icon-entry":{"color":"#FFFFFF","fill":"#FFFFFF","display":"inline-block","vertical-align":"text-top","height":"1em","width":"1em"},"":{"":""}}}
Central 28 Beer Co. ABV 6%
Parish Brewing Co. ABV 8.5%
Collective Arts Brewing ABV 4.1%
Sweetwater Brewing Co. ABV 5.7%
Motorwork Brewing ABV 6.8%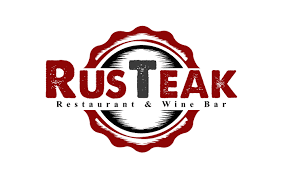 C R A F T Y C A N S & B O T T L E S
{"styles":{"item":{"margin-bottom":"1.00em","line-height":"1.10em"},"name":{"font-size":"140%","font-family":"Futura PT","margin":"0","line-height":"1.10em","letter-spacing":"0.00em","color":"#000000","font-weight":"bold"},"description":{"font-size":"100%","font-family":"Futura PT","margin":"0","line-height":"1.10em","color":"#000000","font-style":"italic"},"price":{"font-size":"120%","font-family":"Futura PT","margin":"0","line-height":"1.10em","color":"#000000","font-weight":"bold"},"extras":{"font-size":"100%","font-family":"Futura PT","margin":"0","line-height":"1.10em","color":"#000000"},"icon-entry":{"color":"#FFFFFF","fill":"#FFFFFF","display":"inline-block","vertical-align":"text-top","height":"1em","width":"1em"}}}
Golden Road Brewing ABV 4%
SweetWater Brewing Co. ABV 5.5%
North Coast Brewing Co. ABV 4.5%
Kona Big Wave Golden Ale
6
Kona Brewing Co. ABV 4.4%
Einstok Olgerd Brewing ABV 5.2%
Motorworks Brewing ABV 4.7%
{"styles":{"item":{"margin-bottom":"0.60em","line-height":"1.80em"},"name":{"font-size":"160%","font-family":"Futura PT","margin":"0","line-height":"1.70em","letter-spacing":"0.05em","color":"#000000","font-weight":"bold"},"description":{"font-size":"100%","font-family":"Futura PT","margin":"0","line-height":"1.80em","color":"#000000","font-style":"italic"},"price":{"font-size":"120%","font-family":"Futura PT","margin":"0","line-height":"1.80em","color":"#000000","font-weight":"bold"},"extras":{"font-size":"100%","font-family":"Open Sans Condensed","margin":"0","line-height":"1.80em","color":"#000000"},"icon-entry":{"color":"#000000","fill":"#000000","display":"inline-block","vertical-align":"text-top","height":"1em","width":"1em"}}}
Happy Hour
4-7
$6 Draft
$8 Signature
$7 Wine Glass
$10 off Wine Bottles over 50
25% off All Appetizers
{"styles":{"item":{"margin-bottom":"1.00em","line-height":"1.10em"},"name":{"font-size":"140%","font-family":"Futura PT","margin":"0","line-height":"1.10em","letter-spacing":"0.00em","color":"#000000","font-weight":"bold"},"description":{"font-size":"100%","font-family":"Futura PT","margin":"0","line-height":"1.10em","color":"#000000","font-style":"italic"},"price":{"font-size":"120%","font-family":"Futura PT","margin":"0","line-height":"1.10em","color":"#000000","font-weight":"bold"},"extras":{"font-size":"100%","font-family":"Futura PT","margin":"0","line-height":"1.10em","color":"#000000"},"icon-entry":{"color":"#FFFFFF","fill":"#FFFFFF","display":"inline-block","vertical-align":"text-top","height":"1em","width":"1em"},"":{"":""}}}
3 Daughters Brewing Co. ABV 5.5%
Raspberry Berliner Weisse
5
FL. Avenue Brewing Co. ABV 4%
Victory Brewing Co. ABV 9.5%
{"styles":{"item":{"margin-bottom":"1.00em","line-height":"1.10em"},"name":{"font-size":"140%","font-family":"Futura PT","margin":"0","line-height":"1.10em","letter-spacing":"0.00em","color":"#000000","font-weight":"bold"},"description":{"font-size":"100%","font-family":"Futura PT","margin":"0","line-height":"1.10em","color":"#000000","font-style":"italic"},"price":{"font-size":"120%","font-family":"Futura PT","margin":"0","line-height":"1.10em","color":"#000000","font-weight":"bold"},"extras":{"font-size":"100%","font-family":"Futura PT","margin":"0","line-height":"1.10em","color":"#000000"},"icon-entry":{"color":"#FFFFFF","fill":"#FFFFFF","display":"inline-block","vertical-align":"text-top","height":"1em","width":"1em"}}}
The Wizard Belgium White Ale
8
Barrel of Monks Brewing ABV 5.5%
Victory Brewing Co. ABV 9.5%
St. Bernardus ABT 12 Belgian Quad
12
Belgium, ABV 10%
{"styles":{"item":{"margin-bottom":"1.00em","line-height":"1.10em"},"name":{"font-size":"140%","font-family":"Futura PT","margin":"0","line-height":"1.10em","letter-spacing":"0.00em","color":"#000000","font-weight":"bold"},"description":{"font-size":"100%","font-family":"Futura PT","margin":"0","line-height":"1.10em","color":"#000000","font-style":"italic"},"price":{"font-size":"120%","font-family":"Futura PT","margin":"0","line-height":"1.10em","color":"#000000","font-weight":"bold"},"extras":{"font-size":"100%","font-family":"Futura PT","margin":"0","line-height":"1.10em","color":"#000000"},"icon-entry":{"color":"#FFFFFF","fill":"#FFFFFF","display":"inline-block","vertical-align":"text-top","height":"1em","width":"1em"}}}
Playalinda Brewing Co. ABV 5.2%
Kentucky Bourbon Barrel Ale
9
Lexington Brewing Co. ABV 8.19%
Ivanhoe Park Brewing Co. ABV 7.3%
{"styles":{"item":{"margin-bottom":"1.00em","line-height":"1.10em"},"name":{"font-size":"140%","font-family":"Futura PT","margin":"0","line-height":"1.10em","letter-spacing":"0.00em","color":"#000000","font-weight":"bold"},"description":{"font-size":"100%","font-family":"Futura PT","margin":"0","line-height":"1.10em","color":"#000000","font-style":"italic"},"price":{"font-size":"120%","font-family":"Futura PT","margin":"0","line-height":"1.10em","color":"#000000","font-weight":"bold"},"extras":{"font-size":"100%","font-family":"Futura PT","margin":"0","line-height":"1.10em","color":"#000000"},"icon-entry":{"color":"#FFFFFF","fill":"#FFFFFF","display":"inline-block","vertical-align":"text-top","height":"1em","width":"1em"}}}
{"styles":{"item":{"margin-bottom":"1.00em","line-height":"1.10em"},"name":{"font-size":"140%","font-family":"Futura PT","margin":"0","line-height":"1.10em","letter-spacing":"0.00em","color":"#000000","font-weight":"bold"},"description":{"font-size":"100%","font-family":"Futura PT","margin":"0","line-height":"1.10em","color":"#000000","font-style":"italic"},"price":{"font-size":"120%","font-family":"Futura PT","margin":"0","line-height":"1.10em","color":"#000000","font-weight":"bold"},"extras":{"font-size":"100%","font-family":"Futura PT","margin":"0","line-height":"1.10em","color":"#000000"},"icon-entry":{"color":"#FFFFFF","fill":"#FFFFFF","display":"inline-block","vertical-align":"text-top","height":"1em","width":"1em"}}}
Central 28 Brewing ABV 4.7%
Big Storm Brewing Co. ABV 4/5%
Islamorada Brewing ABV 4.7%
First Magnitude Brewing Co. ABV 5.4%
Blueberry Lemon Tarte Ale 16oz
9
Big Storm Brewing Co. ABV 6.7%
{"styles":{"item":{"margin-bottom":"1.00em","line-height":"1.00em"},"name":{"font-size":"130%","font-family":"Futura PT","margin":"0","line-height":"1.00em","letter-spacing":"0.00em","color":"#000000","font-weight":"bold"},"description":{"font-size":"120%","font-family":"Futura PT","margin":"0","line-height":"1.00em","color":"#000000","font-style":"italic"},"price":{"font-size":"120%","font-family":"Futura PT","margin":"0","line-height":"1.00em","color":"#000000","font-weight":"bold"},"extras":{"font-size":"100%","font-family":"Futura PT","margin":"0","line-height":"1.00em","color":"#FFFFFF"},"icon-entry":{"color":"#FFFFFF","fill":"#FFFFFF","display":"inline-block","vertical-align":"text-top","height":"1em","width":"1em"},"":{"":""}}}
Livermore Valley, California
Miguel Torred Cordillera Chardonnay Valle del Limari
36
Coquimbo, Chile
Santa Barbara, California 2017
Russian River Valley, California 2020
Ron Rubin Pam's Un-Oaked Chardonnay
45
Lodi, California
River Junction, California 2020
Sonoma Coast, California 2018
Blindfold by The Prisoner Wine Co. Chardonnay Blend
51
California, 2018
Domaine Drougun-Vaudon Chablis
51
Burgundy, France 2019
Santa Rosa, California 2019
Anderson Valley, California 2016
Napa Valley, California 2015
Bodega Catena Zapata Catena Alta
72
Mendoza, Argentina 2013
Dundee Hills, Oregon 2016
Willamette Valley, Oregon 2018
Napa Valley, California 2017
Napa Valley, California 2016
{"styles":{"item":{"margin-bottom":"1.00em","line-height":"1.00em"},"name":{"font-size":"130%","font-family":"Futura PT","margin":"0","line-height":"1.00em","letter-spacing":"0.00em","color":"#000000","font-weight":"bold"},"description":{"font-size":"120%","font-family":"Futura PT","margin":"0","line-height":"1.00em","color":"#000000","font-style":"italic"},"price":{"font-size":"120%","font-family":"Futura PT","margin":"0","line-height":"1.00em","color":"#000000","font-weight":"bold"},"extras":{"font-size":"100%","font-family":"Futura PT","margin":"0","line-height":"1.00em","color":"#FFFFFF"},"icon-entry":{"color":"#FFFFFF","fill":"#FFFFFF","display":"inline-block","vertical-align":"text-top","height":"1em","width":"1em"},"":{"":""}}}
Las Mulas Sauvignon Blanc Reserva
32
Central Valley, Chile
Fire Road Sauvignon Blanc
38
Marlborough, New Zealand 2019
Paydirt Sauvignon Blanc
38
Santa Barbara County, California 2012
Beach House Sauvignon Blanc
39
Western Cape, South Africa 2021
Matetic Vineyards EQ Coastal
42
Aconcagua, Chile 2018
Marlborough, New Zealand 2020
Central Otago, New Zealand 2014
{"styles":{"item":{"margin-bottom":"1.00em","line-height":"1.00em"},"name":{"font-size":"130%","font-family":"Futura PT","margin":"0","line-height":"1.00em","letter-spacing":"0.00em","color":"#000000","font-weight":"bold"},"description":{"font-size":"120%","font-family":"Futura PT","margin":"0","line-height":"1.00em","color":"#000000","font-style":"italic"},"price":{"font-size":"120%","font-family":"Futura PT","margin":"0","line-height":"1.00em","color":"#000000","font-weight":"bold"},"extras":{"font-size":"100%","font-family":"Futura PT","margin":"0","line-height":"1.00em","color":"#FFFFFF"},"icon-entry":{"color":"#FFFFFF","fill":"#FFFFFF","display":"inline-block","vertical-align":"text-top","height":"1em","width":"1em"},"":{"":""}}}
Fulkerson Semi-Dry Riesling
30
Finger Lakes, New York
Rheinhessen, Germany 2017
Monterey, California 2016
Dr. Loosen 'Dr.L' Riesling
40
Mosel, Germany 2020
Dr. Hermann Riesling Trocken
50
Mosel, Germany 2020
Grand Cru Madelberg, Alsace, France 2015
{"styles":{"item":{"margin-bottom":"1.00em","line-height":"1.00em"},"name":{"font-size":"130%","font-family":"Futura PT","margin":"0","line-height":"1.00em","letter-spacing":"0.00em","color":"#000000","font-weight":"bold"},"description":{"font-size":"120%","font-family":"Futura PT","margin":"0","line-height":"1.00em","color":"#000000","font-style":"italic"},"price":{"font-size":"120%","font-family":"Futura PT","margin":"0","line-height":"1.00em","color":"#000000","font-weight":"bold"},"extras":{"font-size":"100%","font-family":"Futura PT","margin":"0","line-height":"1.00em","color":"#FFFFFF"},"icon-entry":{"color":"#FFFFFF","fill":"#FFFFFF","display":"inline-block","vertical-align":"text-top","height":"1em","width":"1em"},"":{"":""}}}
Anno Domini Pinot Grigio 'Bio Vegan'
35
Venezia, Italy 2019
Willamette Valley, Oregon 2021
Monterey, California 2018
Willamette Valley, Oregon 2020
{"styles":{"item":{"margin-bottom":"1.00em","line-height":"1.00em"},"name":{"font-size":"130%","font-family":"Futura PT","margin":"0","line-height":"1.00em","letter-spacing":"0.00em","color":"#000000","font-weight":"bold"},"description":{"font-size":"120%","font-family":"Futura PT","margin":"0","line-height":"1.00em","color":"#000000","font-style":"italic"},"price":{"font-size":"120%","font-family":"Futura PT","margin":"0","line-height":"1.00em","color":"#000000","font-weight":"bold"},"extras":{"font-size":"100%","font-family":"Futura PT","margin":"0","line-height":"1.00em","color":"#FFFFFF"},"icon-entry":{"color":"#FFFFFF","fill":"#FFFFFF","display":"inline-block","vertical-align":"text-top","height":"1em","width":"1em"},"":{"":""}}}
Clarksburg, California 2017
Anne Amie Cuvee A Muller-Thurgau
40
Willamette Valley, Oregon 2016
Loire Valley, France 2017
La Fleur Renaissance Sauternes
45
Bordeaux, France 2010
Torrazes Reserva Torrontes
50
Salta, Argentina 2017
Domaine Delaporte Sancerre Chavignol
60
Loire Valley, France 2016
Maison de Grande Esprit L'Etre Magique Rosé
75
Provence, France 2017
Domaine Pichot le peu de la Moriette Vouvray
52
Loire Valley, France
Poggio al Tesoro Vermentino Solosole
60
Tuscany, Italy 2017
Pine Ridge Chenin Blanc + Viognier
45
California 2020
Golden Mullet Fury Semillion Blend
44
Mclaren Vale, Australia 2015
Loimer Lois Gruner Veltliner
46
Niederosterreich, Austria 2019
{"styles":{"item":{"margin-bottom":"1.00em","line-height":"1.00em"},"name":{"font-size":"130%","font-family":"Futura PT","margin":"0","line-height":"1.00em","letter-spacing":"0.00em","color":"#000000","font-weight":"bold"},"description":{"font-size":"120%","font-family":"Futura PT","margin":"0","line-height":"1.00em","color":"#000000","font-style":"italic"},"price":{"font-size":"120%","font-family":"Futura PT","margin":"0","line-height":"1.00em","color":"#000000","font-weight":"bold"},"extras":{"font-size":"100%","font-family":"Futura PT","margin":"0","line-height":"1.00em","color":"#FFFFFF"},"icon-entry":{"color":"#FFFFFF","fill":"#FFFFFF","display":"inline-block","vertical-align":"text-top","height":"1em","width":"1em"},"":{"":""}}}
Iron Horse Classic Brut
72
Sebastopol, California 2011
Duval-Leroy Brut Reserve Cuvee
106
Champagne, France
Veuve Clicquot Brut Champagne
120
Champagne, France NV
{"styles":{"item":{"margin-bottom":"1.00em","line-height":"1.00em"},"name":{"font-size":"130%","font-family":"Futura PT","margin":"0","line-height":"1.00em","letter-spacing":"0.00em","color":"#000000","font-weight":"bold"},"description":{"font-size":"120%","font-family":"Futura PT","margin":"0","line-height":"1.00em","color":"#000000","font-style":"italic"},"price":{"font-size":"120%","font-family":"Futura PT","margin":"0","line-height":"1.00em","color":"#000000","font-weight":"bold"},"extras":{"font-size":"100%","font-family":"Futura PT","margin":"0","line-height":"1.00em","color":"#FFFFFF"},"icon-entry":{"color":"#FFFFFF","fill":"#FFFFFF","display":"inline-block","vertical-align":"text-top","height":"1em","width":"1em"},"":{"":""}}}
Napa Valley, California 2016
Coastal Region, South Africa 2017
Chateau de Campuget Tradition Rose
38
Rhone Valley, France 2020
Cotes de Provence, France 2015
{"styles":{"item":{"margin-bottom":"0.80em","line-height":"1.00em"},"name":{"font-size":"130%","font-family":"Futura PT","margin":"0","line-height":"1.00em","letter-spacing":"0.00em","color":"#000000","font-weight":"bold"},"description":{"font-size":"120%","font-family":"Futura PT","margin":"0","line-height":"1.00em","color":"#000000","font-style":"italic"},"price":{"font-size":"120%","font-family":"Futura PT","margin":"0","line-height":"1.00em","color":"#000000","font-weight":"bold"},"extras":{"font-size":"100%","font-family":"Futura PT","margin":"0","line-height":"1.00em","color":"#FFFFFF"},"icon-entry":{"color":"#FFFFFF","fill":"#FFFFFF","display":"inline-block","vertical-align":"text-top","height":"1em","width":"1em"},"":{"":""}}}
Casablanca Valley, Chile 2019
Russian River Valley, Sonoma, CA
Monterey, California 2018
Cote De Nuits, Burgundy, France 2016
{"styles":{"item":{"margin-bottom":"0.80em","line-height":"1.00em"},"name":{"font-size":"132%","font-family":"Futura PT","margin":"0","line-height":"1.00em","letter-spacing":"0.00em","color":"#000000","font-weight":"bold"},"description":{"font-size":"122%","font-family":"Futura PT","margin":"0","line-height":"1.00em","color":"#000000","font-style":"italic"},"price":{"font-size":"122%","font-family":"Futura PT","margin":"0","line-height":"1.00em","color":"#000000","font-weight":"bold"},"extras":{"font-size":"100%","font-family":"Futura PT","margin":"0","line-height":"1.00em","color":"#FFFFFF"},"icon-entry":{"color":"#FFFFFF","fill":"#FFFFFF","display":"inline-block","vertical-align":"text-top","height":"1em","width":"1em"},"":{"":""}}}
Franschhoek, South Africa 2017
The Pessimist Red Blend
48
Paso Robles, California 2020
Colchagua Valley, Chile 2017
Jax Vineyards Y3 Taureau
56
Napa Valley, California 2015
Uco Valley, Argentina 2018
Pater Familiae, Filius Red Blend Valle del Colchagua
64
Central Valley, Chile 2016
Napa Valley, California 2017
Mullan Road Cellars Red Blend 2016
100
Columbia Valley, Washington
Joseph Phelps Insignia Red Blend
375
Napa Valley, California 2018
Santz Ynez Valley, California 2012
{"styles":{"item":{"margin-bottom":"0.80em","line-height":"1.00em"},"name":{"font-size":"130%","font-family":"Futura PT","margin":"0","line-height":"1.00em","letter-spacing":"0.00em","color":"#000000","font-weight":"bold"},"description":{"font-size":"120%","font-family":"Futura PT","margin":"0","line-height":"1.00em","color":"#000000","font-style":"italic"},"price":{"font-size":"120%","font-family":"Futura PT","margin":"0","line-height":"1.00em","color":"#000000","font-weight":"bold"},"extras":{"font-size":"100%","font-family":"Futura PT","margin":"0","line-height":"1.00em","color":"#FFFFFF"},"icon-entry":{"color":"#FFFFFF","fill":"#FFFFFF","display":"inline-block","vertical-align":"text-top","height":"1em","width":"1em"},"":{"":""}}}
Terroir Expressions Single Vineyard Malbec
45
Mendoza, Argentina 2018
{"styles":{"item":{"margin-bottom":"0.80em","line-height":"1.00em"},"name":{"font-size":"130%","font-family":"Futura PT","margin":"0","line-height":"1.00em","letter-spacing":"0.00em","color":"#000000","font-weight":"bold"},"description":{"font-size":"120%","font-family":"Futura PT","margin":"0","line-height":"1.00em","color":"#000000","font-style":"italic"},"price":{"font-size":"120%","font-family":"Futura PT","margin":"0","line-height":"1.00em","color":"#000000","font-weight":"bold"},"extras":{"font-size":"100%","font-family":"Futura PT","margin":"0","line-height":"1.00em","color":"#FFFFFF"},"icon-entry":{"color":"#FFFFFF","fill":"#FFFFFF","display":"inline-block","vertical-align":"text-top","height":"1em","width":"1em"},"":{"":""}}}
Sean Minor Cabernet Sauvignon
36
Monterey County, California 2019
The Insider Cabernet Sauvignon
48
Paso Robles, California 2018
{"styles":{"item":{"margin-bottom":"0.80em","line-height":"1.00em"},"name":{"font-size":"130%","font-family":"Futura PT","margin":"0","line-height":"1.00em","letter-spacing":"0.00em","color":"#000000","font-weight":"bold"},"description":{"font-size":"120%","font-family":"Futura PT","margin":"0","line-height":"1.00em","color":"#000000","font-style":"italic"},"price":{"font-size":"120%","font-family":"Futura PT","margin":"0","line-height":"1.00em","color":"#000000","font-weight":"bold"},"extras":{"font-size":"100%","font-family":"Futura PT","margin":"0","line-height":"1.00em","color":"#FFFFFF"},"icon-entry":{"color":"#FFFFFF","fill":"#FFFFFF","display":"inline-block","vertical-align":"text-top","height":"1em","width":"1em"},"":{"":""}}}
MontGras Carmenere Reserve
42
Colchagua Valley, Chile 2018
Cline Ancient Vines Zinfandel
46
Contra Costa, California 2017
Mendocino, California 2017
Alpha Box & Dice Tarot Grenache
49
Mclaren Vale, Australia 2016
Angove Warboys Vineyard Grenache
50
McLaren Vale, Australia 2018
{"styles":{"item":{"margin-bottom":"0.80em","line-height":"1.00em"},"name":{"font-size":"130%","font-family":"Futura PT","margin":"0","line-height":"1.00em","letter-spacing":"0.00em","color":"#000000","font-weight":"bold"},"description":{"font-size":"100%","font-family":"Futura PT","margin":"0","line-height":"1.00em","color":"#000000","font-style":"italic"},"price":{"font-size":"120%","font-family":"Futura PT","margin":"0","line-height":"1.00em","color":"#000000","font-weight":"bold"},"extras":{"font-size":"100%","font-family":"Futura PT","margin":"0","line-height":"1.00em","color":"#FFFFFF"},"icon-entry":{"color":"#FFFFFF","fill":"#FFFFFF","display":"inline-block","vertical-align":"text-top","height":"1em","width":"1em"},"":{"":""}}}
Chateau Pey La Tour Bordeaux
45
Bordeaux, France 2017
J. Vidal- Fleury Cotes Du Rhone
48
Cotes Du Rhone, France 2017
Beaijolias-Villages, France 2018
Ch Bellevue Peychareau Bordeaux
50
Cotes De Bordeaux, France2018
Coltibuono Chianti Classico
50
Tuscany, Italy 2017
Cascina Vengore Monte Di Stefano Barolo
75
Barolo, Italy 2015
Quinta de la Quietud, Toro
82
Castilla y Leon, Spain 2014
Chateau Monbrison, Bouquet de Monbrison Margaux
95
Bordeaux, France
Marco Gavio, Brunello di Montalgino
100
Tuscany, Italy 2015
{"styles":{"item":{"margin-bottom":"0.80em","line-height":"1.00em"},"name":{"font-size":"130%","font-family":"Futura PT","margin":"0","line-height":"1.00em","letter-spacing":"0.00em","color":"#000000","font-weight":"bold"},"description":{"font-size":"120%","font-family":"Futura PT","margin":"0","line-height":"1.00em","color":"#000000","font-style":"italic"},"price":{"font-size":"120%","font-family":"Futura PT","margin":"0","line-height":"1.00em","color":"#000000","font-weight":"bold"},"extras":{"font-size":"100%","font-family":"Futura PT","margin":"0","line-height":"1.00em","color":"#FFFFFF"},"icon-entry":{"color":"#FFFFFF","fill":"#FFFFFF","display":"inline-block","vertical-align":"text-top","height":"1em","width":"1em"},"":{"":""}}}
River Junction, California 2017