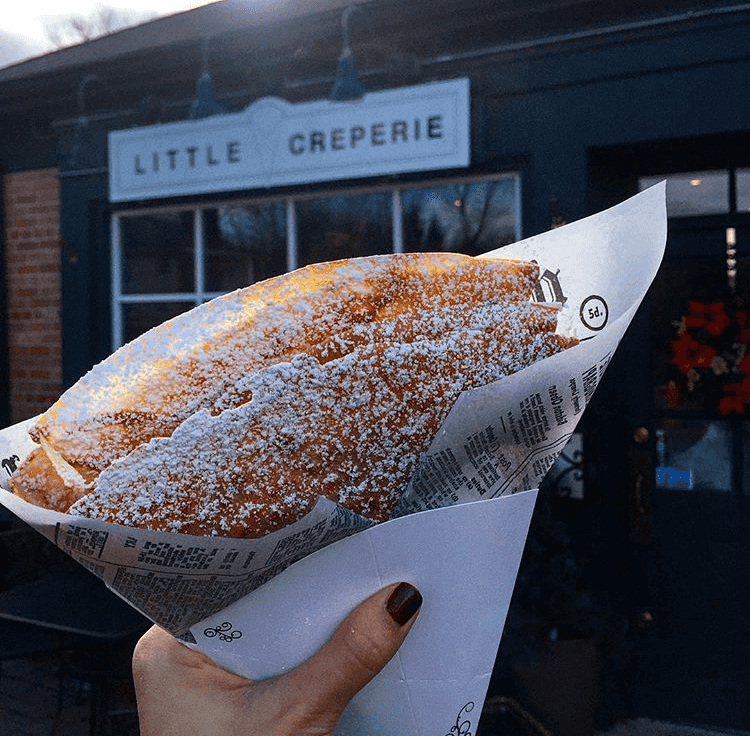 {"styles":{"item":{"margin-bottom":"1em","line-height":"1.2em"},"name":{"font-size":"130%","font-family":"Assistant","margin":"0","line-height":"1.2em","letter-spacing":"0.00em","color":"#000000"},"description":{"font-size":"100%","font-family":"Assistant","margin":"0","line-height":"1.2em","color":"#000000"},"price":{"font-size":"100%","font-family":"Assistant","margin":"0","line-height":"1.2em","color":"#000000"},"extras":{"font-size":"100%","font-family":"Assistant","margin":"0","line-height":"1.2em","color":"#000000"},"icon-entry":{"color":"#000000"}}}
{"styles":{"item":{"margin-bottom":"1em","line-height":"1.2em"},"name":{"font-size":"130%","font-family":"Assistant","margin":"0","line-height":"1.2em","letter-spacing":"0.00em","color":"#000000"},"description":{"font-size":"100%","font-family":"Assistant","margin":"0","line-height":"1.2em","color":"#000000"},"price":{"font-size":"100%","font-family":"Assistant","margin":"0","line-height":"1.2em","color":"#000000"},"extras":{"font-size":"100%","font-family":"Assistant","margin":"0","line-height":"1.2em","color":"#000000"},"icon-entry":{"color":"#000000"}}}
Welcome to the Little Creperie, the first and only
authentic creperie serving sweet & savory crepes,
in downtown Clarendon Hills.
The Little Creperie is a result of passion for travel and
a dream to share these international flavors and recipes
with our local community. Our food concept is based on
a fusion of traditional crepes with modern international
lavors and ingredients.
We are proud to offer you farm to table items hand
crafted for you delight. Each crepe bite explores
European flavors from imported jams, spreads, cookies, chocolates,
honey, as well as homemade sauces. When ordering a crepe at the Little Creperie you can be certain you are enjoying a crepe filled with premium cheeses, all natural meats, and the
freshest seasonal organic vegetables and fruits.
We invite you to explore your taste buds with
sweet or savory.
Enjoy a rotation of seasonal
specialties of ingredients that celebrate each new harvest.
Stop by and see what is cooking...
For more information on catering, birthday parties, and private events visit our website
www.littlecreperieclarendonhills.com
@littlecreperie @lovelittlecreperie
102 S. Prospect Ave
Clarendon Hills, IL 60514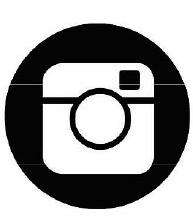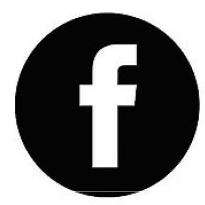 Monday 10-5
Tuesday 10-5
See Below***
Wednesday 10-5
Thursday 10-5
Friday 10-5
Saturday 9-5
Sun 9-5
Hours subject to change, seasonally and for holidays ***closed Tuesday per season***
Ask about our CrepeCakes too!
{"styles":{"item":{"line-height":"1.10em","margin-bottom":"0.30em"},"price":{"margin":"0","text-transform":"none","color":"#000000","font-weight":"normal","font-size":"120.0%","font-family":"GoudyCatalogueFS","line-height":"1.10em","font-style":"normal"},"name":{"margin":"0","text-transform":"none","color":"#665c5d","font-weight":"bold","letter-spacing":"0.00em","font-size":"120.0%","font-family":"GoudyCatalogueFS","line-height":"1.00em","font-style":"normal"},"icon":{"vertical-align":"baseline","font-size":"120.0%","line-height":"1.2em"},"description":{"margin":"0","text-transform":"none","color":"#655C5D","font-weight":"normal","font-size":"120.0%","font-family":"GoudyCatalogueFS","line-height":"1.10em","font-style":"normal"},"extras":{"margin":"0","text-transform":"none","color":"#655C5D","font-weight":"normal","font-size":"120.0%","font-family":"GoudyCatalogueFS","line-height":"1.10em","font-style":"normal"},"icon-entry":{"color":"#665c5d","display":"inline-block","vertical-align":"text-top","width":"1em","fill":"#665c5d","height":"1em"},"":{"":""},"mo-name":{"color":"#665c5d","font-family":"GoudyCatalogueFS","font-size":"120.0%","font-weight":"bold","text-transform":"none","font-style":"normal"},"mo-notes":{"color":"#655C5D","font-family":"GoudyCatalogueFS","font-size":"120.0%","font-weight":"normal","text-transform":"none","font-style":"normal"}}}
Slow Roasted Pulled Chicken, Slow Roasted Pulled Pork, Organic Turkey, Bacon, Imported Prosciutto, Imported Salami
Organic Ham, , Pepperoni, Breakfast Sausage
Brie, Goat, Feta, Cheddar, Swiss, Mozzarella, American
Bananas, Strawberries, Raspberries, Blueberries, Fresh Lemon
Peanut Butter, Marshmallow Fluff, Maple Syrup
Cookie Butter, Nutella, Cannoli, Secret Filling
Nanis Cookies, Graham Crackers, Oreos, Ghirardelli Milk Chocolate Chips,
Ghirardelli Dark Chocolate Chips,
Ghirardelli Chocolate Sauce, Ghirardelli Caramel Sauce, Organic Raisins, Organic Dried Cherries, Organic Dates
Spinach, Arugula, Cherry Tomato, Avocado, Green onions, Roasted Garlic, Homemade sautéed Mushrooms,
Homemade sautéed Tri-Colored Peppers, Homemade Caramelized Onions, Jalapeños, Sun-dried tomatoes, Homemade Roasted Beets
Pecan, Walnuts, Pistachios, Pumpkin Seeds, Hemp Seeds, Flax Seeds
Grape, Strawberry, Apricot, Blackberry, Blueberry, Raspberry,
Fig, Greek Honey
Mayo, Spicy Mayo, Horseradish Mayo, Balsamic Glaze, Siracha, Pesto, Nani's Pizza Sauce, Mustard, Honey Mustard, BBQ
{"styles":{"item":{"line-height":"1.10em","margin-bottom":"0.40em"},"price":{"margin":"0","text-transform":"none","color":"#665c5d","font-weight":"normal","font-size":"120.0%","font-family":"GoudyCatalogueFS","line-height":"1.10em","font-style":"normal"},"name":{"margin":"0","text-transform":"none","color":"#665c5d","font-weight":"bold","letter-spacing":"0.00em","font-size":"120.0%","font-family":"GoudyCatalogueFS","line-height":"1.10em","font-style":"normal"},"icon":{"vertical-align":"baseline","font-size":"120.0%","line-height":"1.2em"},"description":{"margin":"0","text-transform":"none","color":"#665c5d","font-weight":"normal","font-size":"120.0%","font-family":"GoudyCatalogueFS","line-height":"1.10em","font-style":"normal"},"extras":{"margin":"0","text-transform":"none","color":"#48abbc","font-weight":"normal","font-size":"120.0%","font-family":"GoudyCatalogueFS","line-height":"1.10em","font-style":"normal"},"icon-entry":{"color":"#665c5d","display":"inline-block","vertical-align":"text-top","width":"1em","fill":"#665c5d","height":"1em"},"mo-name":{"color":"#665c5d","font-family":"GoudyCatalogueFS","font-size":"120.0%","font-weight":"bold","text-transform":"none","font-style":"normal"},"mo-notes":{"color":"#665c5d","font-family":"GoudyCatalogueFS","font-size":"120.0%","font-weight":"normal","text-transform":"none","font-style":"normal"},"":{"":""}}}
Nutella Fella
Original Nutella, nani's crushed cookies, filled with yummy organic bananas
9
Funky Paleo Monkey
Organic creamy Peanut butter, crisp bacon, and yummy organic bananas
9
Razzle Dazzle
Delicious Ghirardelli chocolate chips, fresh raspberries, homemade secret filling, topped chocolate drizzle
9
Holy Cannoli
Homemade cannoli filling, Ghirardelli chocolate chips, dusted with crushed pistachios topped with chocolate drizzle
9
Blueberry Cheesecake
Homemade cheesecake filling, Nani's cookies, topped with our own blueberry topping
9
Nani's Salted Caramel Turtle
Ghirardelli chocolate morsels, homemade caramel, pecans, topped with sea salt
9
Strawberry Suzzete
Fresh homemade glazed strawberries, our delicious secret filling, topped with whip cream
9
Chocolate Chip Cookie
Biscoff cookie butter, milk chocolate chips, & a pinch of pink himalayan salt
9
{"styles":{"item":{"line-height":"1.10em","margin-bottom":"0.70em"},"price":{"margin":"0","text-transform":"none","color":"#665c5d","font-weight":"normal","font-size":"120.0%","font-family":"GoudyCatalogueFS","line-height":"1.10em","font-style":"normal"},"name":{"margin":"0","text-transform":"none","color":"#665c5d","font-weight":"bold","letter-spacing":"0.00em","font-size":"120.0%","font-family":"GoudyCatalogueFS","line-height":"1.10em","font-style":"normal"},"icon":{"vertical-align":"baseline","font-size":"120.0%","line-height":"1.2em"},"description":{"margin":"0","text-transform":"none","color":"#665c5d","font-weight":"normal","font-size":"120.0%","font-family":"GoudyCatalogueFS","line-height":"1.10em","font-style":"normal"},"extras":{"margin":"0","text-transform":"none","color":"#48abbc","font-weight":"normal","font-size":"120.0%","font-family":"GoudyCatalogueFS","line-height":"1.10em","font-style":"normal"},"icon-entry":{"color":"#665c5d","display":"inline-block","vertical-align":"text-top","width":"1em","fill":"#665c5d","height":"1em"}}}
Bed & Breakfast
Free range egg whites, bacon, spinach, cheddar cheese, spicy mayo, jalapeño (optional)
14
Sunrise Special
Free range egg whites, breakfast sausage, mozzarella, spinach, sun-dried or cherry tomatoes, spicy mayo
14
{"styles":{"item":{"margin-bottom":"1em","line-height":"1.2em"},"name":{"font-size":"130%","font-family":"Assistant","margin":"0","line-height":"1.2em","letter-spacing":"0.00em","color":"#000000"},"description":{"font-size":"100%","font-family":"Assistant","margin":"0","line-height":"1.2em","color":"#000000"},"price":{"font-size":"100%","font-family":"Assistant","margin":"0","line-height":"1.2em","color":"#000000"},"extras":{"font-size":"100%","font-family":"Assistant","margin":"0","line-height":"1.2em","color":"#000000"},"icon-entry":{"color":"#000000"}}}
{"styles":{"item":{"line-height":"1.2em","margin-bottom":"1em"},"price":{"margin":"0","text-transform":"none","color":"#665c5d","font-weight":"normal","font-size":"120.0%","font-family":"GoudyCatalogueFS","line-height":"1.2em","font-style":"normal"},"name":{"margin":"0","text-transform":"none","color":"#665c5d","font-weight":"bold","letter-spacing":"0.00em","font-size":"120.0%","font-family":"GoudyCatalogueFS","line-height":"1.2em","font-style":"normal"},"icon":{"vertical-align":"baseline","font-size":"120.0%","line-height":"1.2em"},"description":{"margin":"0","text-transform":"none","color":"#665c5d","font-weight":"normal","font-size":"120.0%","font-family":"GoudyCatalogueFS","line-height":"1.2em","font-style":"normal"},"extras":{"margin":"0","text-transform":"none","color":"#665c5d","font-weight":"normal","font-size":"120.0%","font-family":"GoudyCatalogueFS","line-height":"1.2em","font-style":"normal"},"icon-entry":{"color":"#665c5d","display":"inline-block","vertical-align":"text-top","width":"1em","fill":"#665c5d","height":"1em"}}}
{"styles":{"item":{"line-height":"1.2em","margin-bottom":"1.00em"},"price":{"margin":"0","text-transform":"none","color":"#665c5d","font-weight":"normal","font-size":"120.0%","font-family":"GoudyCatalogueFS","line-height":"1.2em","font-style":"normal"},"name":{"margin":"0","text-transform":"none","color":"#665c5d","font-weight":"bold","letter-spacing":"0.00em","font-size":"120.0%","font-family":"GoudyCatalogueFS","line-height":"1.2em","font-style":"normal"},"icon":{"vertical-align":"baseline","font-size":"120.0%","line-height":"1.2em"},"description":{"margin":"0","text-transform":"none","color":"#665c5d","font-weight":"normal","font-size":"120.0%","font-family":"GoudyCatalogueFS","line-height":"1.2em","font-style":"normal"},"extras":{"margin":"0","text-transform":"none","color":"#48abbc","font-weight":"normal","font-size":"120.0%","font-family":"GoudyCatalogueFS","line-height":"1.2em","font-style":"normal"},"icon-entry":{"color":"#665c5d","display":"inline-block","vertical-align":"text-top","width":"1em","fill":"#665c5d","height":"1em"}}}
{"styles":{"item":{"line-height":"1.00em","margin-bottom":"1.10em"},"price":{"margin":"0","text-transform":"none","color":"#665c5d","font-weight":"normal","font-size":"120.0%","font-family":"GoudyCatalogueFS","line-height":"1.00em","font-style":"normal"},"name":{"margin":"0","text-transform":"none","color":"#665c5d","font-weight":"bold","letter-spacing":"0.00em","font-size":"120.0%","font-family":"GoudyCatalogueFS","line-height":"1.20em","font-style":"normal"},"icon":{"vertical-align":"baseline","font-size":"120.0%","line-height":"1.2em"},"description":{"margin":"0","text-transform":"none","color":"#665c5d","font-weight":"normal","font-size":"120.0%","font-family":"GoudyCatalogueFS","line-height":"1.00em","font-style":"normal"},"extras":{"margin":"0","text-transform":"none","color":"#665c5d","font-weight":"normal","font-size":"120.0%","font-family":"GoudyCatalogueFS","line-height":"1.00em","font-style":"normal"},"icon-entry":{"color":"#665c5d","display":"inline-block","vertical-align":"text-top","width":"1em","fill":"#665c5d","height":"1em"},"":{"":""},"mo-name":{"color":"#665c5d","font-family":"GoudyCatalogueFS","font-size":"120.0%","font-weight":"bold","text-transform":"none","font-style":"normal"},"mo-notes":{"color":"#665c5d","font-family":"GoudyCatalogueFS","font-size":"120.0%","font-weight":"normal","text-transform":"none","font-style":"normal"}}}
Kosma
Goat cheese, fig spread, roasted pecans, greek honey, topped with arugula
10
French Twist
Ham, swiss, green onion, topped off with homemade basil honey dressing
10
add Avocado $1
Napoli
Nani's homemade pizza sauce, pesto, topped with mozzarella
8
add sausage $1 add peppers $1
Caprese
Mozzarella cheese, ripe cherry tomatoes, pesto, drizzled with balsamic glaze
9
add Arugula $1 add Spinach $1
Tuscany
Imported Italian salami, mozzarella, pesto, organic arugula, balsamic glaze
11
Paris
Organic Ham, brie, honey, raspberry jam
10
California
Ham, cheddar, swiss, avocado, bacon, topped spicy mayo
12
Heart Beet
Roasted beets, goat cheese, arugula, crushed pistachios, balsamic glaze
13
Mediterranean
Pulled chicken, cherry tomatoes, pesto, mozzarella, spinach, artichoke, balsamic glaze
14
Bonapit
slow cooked pulled pork, Swiss, cheddar, homemade BBQ sauce and choice of homemade slaw or fresh jalapeños
14
{"styles":{"item":{"line-height":"1.10em","margin-bottom":"0.60em"},"price":{"margin":"0","text-transform":"none","color":"#665c5d","font-weight":"normal","font-size":"120.0%","font-family":"GoudyCatalogueFS","line-height":"1.10em","font-style":"normal"},"name":{"margin":"0","text-transform":"none","color":"#665c5d","font-weight":"bold","letter-spacing":"0.00em","font-size":"120.0%","font-family":"GoudyCatalogueFS","line-height":"1.10em","font-style":"normal"},"icon":{"vertical-align":"baseline","font-size":"120.0%","line-height":"1.2em"},"description":{"margin":"0","text-transform":"none","color":"#665c5d","font-weight":"normal","font-size":"120.0%","font-family":"GoudyCatalogueFS","line-height":"1.10em","font-style":"normal"},"extras":{"margin":"0","text-transform":"none","color":"#665c5d","font-weight":"normal","font-size":"120.0%","font-family":"GoudyCatalogueFS","line-height":"1.10em","font-style":"normal"},"icon-entry":{"color":"#665c5d","display":"inline-block","vertical-align":"text-top","width":"1em","fill":"#665c5d","height":"1em"}}}
Pizza
Nanis homemade pizza sauce and mozzarella cheese
7
add ham $1 pepperoni $1
Popeye's Crepe
Organic baby spinach and swiss cheese
8
add chicken $1 avocado $1
{"styles":{"item":{"line-height":"1.10em","margin-bottom":"0.60em"},"price":{"margin":"0","text-transform":"none","color":"#665c5d","font-weight":"normal","font-size":"120.0%","font-family":"GoudyCatalogueFS","line-height":"1.10em","font-style":"normal"},"name":{"margin":"0","text-transform":"none","color":"#665c5d","font-weight":"bold","letter-spacing":"0.00em","font-size":"120.0%","font-family":"GoudyCatalogueFS","line-height":"1.10em","font-style":"normal"},"icon":{"vertical-align":"baseline","font-size":"120.0%","line-height":"1.2em"},"description":{"margin":"0","text-transform":"none","color":"#665c5d","font-weight":"normal","font-size":"120.0%","font-family":"GoudyCatalogueFS","line-height":"1.10em","font-style":"normal"},"extras":{"margin":"0","text-transform":"none","color":"#665c5d","font-weight":"normal","font-size":"120.0%","font-family":"GoudyCatalogueFS","line-height":"1.10em","font-style":"normal"},"icon-entry":{"color":"#665c5d","display":"inline-block","vertical-align":"text-top","width":"1em","fill":"#665c5d","height":"1em"},"":{"":""},"mo-name":{"color":"#665c5d","font-family":"GoudyCatalogueFS","font-size":"120.0%","font-weight":"bold","text-transform":"none","font-style":"normal"},"mo-notes":{"color":"#665c5d","font-family":"GoudyCatalogueFS","font-size":"120.0%","font-weight":"normal","text-transform":"none","font-style":"normal"}}}
Mr. Cheeto
American Cheese, Mild Chedder topped off with cheetos
8
add ham $1 pepperoni $1
Grilled Cheese
Swiss Cheese, Cheddar Cheese
8
{"styles":{"item":{"line-height":"1.10em","margin-bottom":"0.40em"},"price":{"margin":"0","text-transform":"none","color":"#665c5d","font-weight":"normal","font-size":"120.0%","font-family":"GoudyCatalogueFS","line-height":"1.10em","font-style":"normal"},"name":{"margin":"0","text-transform":"none","color":"#665c5d","font-weight":"bold","letter-spacing":"0.00em","font-size":"120.0%","font-family":"GoudyCatalogueFS","line-height":"1.00em","font-style":"normal"},"icon":{"vertical-align":"baseline","font-size":"120.0%","line-height":"1.2em"},"description":{"margin":"0","text-transform":"none","color":"#665c5d","font-weight":"normal","font-size":"120.0%","font-family":"GoudyCatalogueFS","line-height":"1.10em","font-style":"normal"},"extras":{"margin":"0","text-transform":"none","color":"#48abbc","font-weight":"normal","font-size":"120.0%","font-family":"GoudyCatalogueFS","line-height":"1.10em","font-style":"normal"},"icon-entry":{"color":"#665c5d","display":"inline-block","vertical-align":"text-top","width":"1em","fill":"#665c5d","height":"1em"}}}
Teddy Graham
Special cookie butter, Nani's crumbled cookies, topped with Ghirardelli chocolate chips
7
Smore's
Graham cracker crumble, marshmallow fluff, Ghirardelli chocolate pieces
8
{"styles":{"item":{"line-height":"1.10em","margin-bottom":"0.30em"},"price":{"margin":"0","text-transform":"none","color":"#665c5d","font-weight":"normal","font-size":"120.0%","font-family":"GoudyCatalogueFS","line-height":"1.10em","font-style":"normal"},"name":{"margin":"0","text-transform":"none","color":"#665c5d","font-weight":"bold","letter-spacing":"0.00em","font-size":"120.0%","font-family":"GoudyCatalogueFS","line-height":"1.10em","font-style":"normal"},"icon":{"vertical-align":"baseline","font-size":"120.0%","line-height":"1.2em"},"description":{"margin":"0","text-transform":"none","color":"#665c5d","font-weight":"normal","font-size":"120.0%","font-family":"GoudyCatalogueFS","line-height":"1.10em","font-style":"normal"},"extras":{"margin":"0","text-transform":"none","color":"#48abbc","font-weight":"normal","font-size":"120.0%","font-family":"GoudyCatalogueFS","line-height":"1.10em","font-style":"normal"},"icon-entry":{"color":"#665c5d","display":"inline-block","vertical-align":"text-top","width":"1em","fill":"#665c5d","height":"1em"},"":{"":""},"mo-name":{"color":"#665c5d","font-family":"GoudyCatalogueFS","font-size":"120.0%","font-weight":"bold","text-transform":"none","font-style":"normal"},"mo-notes":{"color":"#665c5d","font-family":"GoudyCatalogueFS","font-size":"120.0%","font-weight":"normal","text-transform":"none","font-style":"normal"}}}
Pooh Bear
Crushed Nani's cookies, organic cinnamon, topped with organic honey, and raisins
7
PB & J
Organic smooth peanut butter and organic grape or strawberry jam
7
{"styles":{"item":{"line-height":"1.10em","margin-bottom":"0.40em"},"price":{"margin":"0","text-transform":"none","color":"#665c5d","font-weight":"normal","font-size":"120.0%","font-family":"GoudyCatalogueFS","line-height":"1.10em","font-style":"normal"},"name":{"margin":"0","text-transform":"none","color":"#665c5d","font-weight":"bold","letter-spacing":"0.00em","font-size":"120.0%","font-family":"GoudyCatalogueFS","line-height":"1.10em","font-style":"normal"},"icon":{"vertical-align":"baseline","font-size":"120.0%","line-height":"1.2em"},"description":{"margin":"0","text-transform":"none","color":"#665c5d","font-weight":"normal","font-size":"120.0%","font-family":"GoudyCatalogueFS","line-height":"1.10em","font-style":"normal"},"extras":{"margin":"0","text-transform":"none","color":"#665c5d","font-weight":"normal","font-size":"120.0%","font-family":"GoudyCatalogueFS","line-height":"1.10em","font-style":"normal"},"icon-entry":{"color":"#665c5d","display":"inline-block","vertical-align":"text-top","width":"1em","fill":"#665c5d","height":"1em"},"":{"":""},"mo-name":{"color":"#665c5d","font-family":"GoudyCatalogueFS","font-size":"120.0%","font-weight":"bold","text-transform":"none","font-style":"normal"},"mo-notes":{"color":"#665c5d","font-family":"GoudyCatalogueFS","font-size":"120.0%","font-weight":"normal","text-transform":"none","font-style":"normal"}}}
San Pelligrino
All flavors
$3
Root Beer
Berghoff $3
Gale's $3
Martinelli's
Sparkling Apple Juice
{"styles":{"item":{"line-height":"1.2em","margin-bottom":"0.00em"},"price":{"margin":"0","text-transform":"none","color":"#665c5d","font-weight":"normal","font-size":"120.0%","font-family":"GoudyCatalogueFS","line-height":"1.2em","font-style":"normal"},"name":{"margin":"0","text-transform":"none","color":"#665c5d","font-weight":"bold","letter-spacing":"0.00em","font-size":"120.0%","font-family":"GoudyCatalogueFS","line-height":"1.2em","font-style":"normal"},"icon":{"vertical-align":"baseline","font-size":"120.0%","line-height":"1.2em"},"description":{"margin":"0","text-transform":"none","color":"#665c5d","font-weight":"normal","font-size":"120.0%","font-family":"GoudyCatalogueFS","line-height":"1.2em","font-style":"normal"},"extras":{"margin":"0","text-transform":"none","color":"#665c5d","font-weight":"normal","font-size":"120.0%","font-family":"GoudyCatalogueFS","line-height":"1.2em","font-style":"normal"},"icon-entry":{"color":"#665c5d","display":"inline-block","vertical-align":"text-top","width":"1em","fill":"#665c5d","height":"1em"},"":{"":""},"mo-name":{"color":"#665c5d","font-family":"GoudyCatalogueFS","font-size":"120.0%","font-weight":"bold","text-transform":"none","font-style":"normal"},"mo-notes":{"color":"#665c5d","font-family":"GoudyCatalogueFS","font-size":"120.0%","font-weight":"normal","text-transform":"none","font-style":"normal"}}}
Coke
Bottle $3.25
Can Diet is $2.25
{"styles":{"item":{"line-height":"1.10em","margin-bottom":"0.40em"},"price":{"margin":"0","text-transform":"none","color":"#665c5d","font-weight":"normal","font-size":"120.0%","font-family":"GoudyCatalogueFS","line-height":"1.10em","font-style":"normal"},"name":{"margin":"0","text-transform":"none","color":"#665c5d","font-weight":"bold","letter-spacing":"0.00em","font-size":"120.0%","font-family":"GoudyCatalogueFS","line-height":"1.10em","font-style":"normal"},"icon":{"vertical-align":"baseline","font-size":"120.0%","line-height":"1.2em"},"description":{"margin":"0","text-transform":"none","color":"#665c5d","font-weight":"normal","font-size":"120.0%","font-family":"GoudyCatalogueFS","line-height":"1.10em","font-style":"normal"},"extras":{"margin":"0","text-transform":"none","color":"#665c5d","font-weight":"normal","font-size":"120.0%","font-family":"GoudyCatalogueFS","line-height":"1.10em","font-style":"normal"},"icon-entry":{"color":"#665c5d","display":"inline-block","vertical-align":"text-top","width":"1em","fill":"#665c5d","height":"1em"},"":{"":""}}}
Lorina
Sparkling Blood Orange
{"styles":{"item":{"line-height":"1.2em","margin-bottom":"1em"},"price":{"margin":"0","text-transform":"none","color":"#48abbc","font-weight":"normal","font-size":"120.0%","font-family":"GoudyCatalogueFS","line-height":"1.2em","font-style":"normal"},"name":{"margin":"0","text-transform":"none","color":"#665c5d","font-weight":"bold","letter-spacing":"0.00em","font-size":"120.0%","font-family":"GoudyCatalogueFS","line-height":"1.2em","font-style":"normal"},"icon":{"vertical-align":"baseline","font-size":"120.0%","line-height":"1.2em"},"description":{"margin":"0","text-transform":"none","color":"#48abbc","font-weight":"normal","font-size":"120.0%","font-family":"GoudyCatalogueFS","line-height":"1.2em","font-style":"normal"},"extras":{"margin":"0","text-transform":"none","color":"#665c5d","font-weight":"normal","font-size":"120.0%","font-family":"GoudyCatalogueFS","line-height":"1.2em","font-style":"normal"},"icon-entry":{"color":"#665c5d","display":"inline-block","vertical-align":"text-top","width":"1em","fill":"#665c5d","height":"1em"}}}