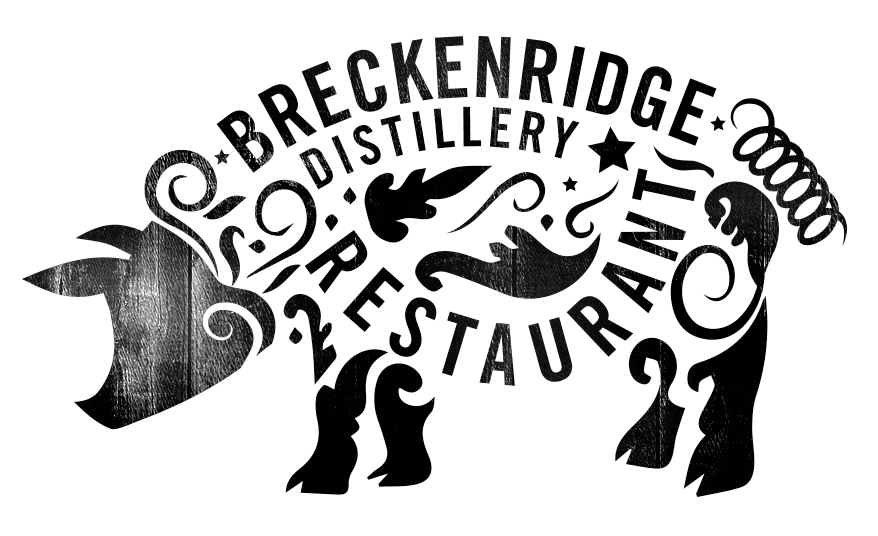 {"styles":{"item":{"margin-bottom":"1.10em","line-height":"1.2em"},"name":{"font-size":"130%","font-family":"Pathway Gothic One","font-weight":"normal","margin":"0","line-height":"1.40em","color":"#000","letter-spacing":"0.20em","text-transform":"uppercase"},"description":{"font-size":"110%","font-family":"Pathway Gothic One","margin":"0","line-height":"1.2em","color":"#000","font-weight":"normal","font-style":"italic","text-transform":"none"},"price":{"font-size":"130%","font-family":"Pathway Gothic One","font-weight":"normal","margin":"0","line-height":"1.2em","color":"#000","text-transform":"uppercase"},"extras":{"font-size":"100%","font-family":"ABeeZee","margin":"0","color":"#000"},"":{"":""},"icon-entry":{"color":"#000","fill":"#000","display":"inline-block","vertical-align":"text-top","height":"1em","width":"1em"}}}
Smoked Pork Belly Buns*
pickled fresno, white radish, green curry mayo, sweet cashew
Chili Buttermilk Chicken
huitlacoche, cornbread crumble, citrus honey, okra
Mosaic of King Salmon
huacatay, potatoes of the Andes, quail egg, nori
{"styles":{"item":{"margin-bottom":"1.20em","line-height":"1.2em"},"name":{"font-size":"130%","font-family":"Pathway Gothic One","font-weight":"normal","margin":"0","line-height":"1.40em","color":"#000","letter-spacing":"0.20em","text-transform":"uppercase"},"description":{"font-size":"110%","font-family":"Pathway Gothic One","margin":"0","line-height":"1.2em","color":"#000","font-weight":"normal","font-style":"italic","text-transform":"none"},"price":{"font-size":"130%","font-family":"Pathway Gothic One","font-weight":"normal","margin":"0","line-height":"1.2em","color":"#000","text-transform":"uppercase"},"extras":{"font-size":"100%","font-family":"ABeeZee","margin":"0","color":"#000"},"":{"":""},"icon-entry":{"color":"#000","fill":"#000","display":"inline-block","vertical-align":"text-top","height":"1em","width":"1em"}}}
Sweet and Spicy Organic Carrots
gochujang, maple
Butter Braised Buttons
roasted garlic, flat leaf parsley
Duck Fat Reds
smashed, fried crispy
{"styles":{"item":{"margin-bottom":"1.10em","line-height":"1.2em"},"name":{"font-size":"130%","font-family":"Pathway Gothic One","font-weight":"normal","margin":"0","line-height":"1.40em","color":"#000","letter-spacing":"0.20em","text-transform":"uppercase"},"description":{"font-size":"110%","font-family":"Pathway Gothic One","margin":"0","line-height":"1.2em","color":"#000","font-weight":"normal","font-style":"italic","text-transform":"none"},"price":{"font-size":"130%","font-family":"Pathway Gothic One","font-weight":"normal","margin":"0","line-height":"1.2em","color":"#000","text-transform":"uppercase"},"extras":{"font-size":"100%","font-family":"ABeeZee","margin":"0","color":"#000"},"":{"":""},"icon-entry":{"color":"#000","fill":"#000","display":"inline-block","vertical-align":"text-top","height":"1em","width":"1em"}}}
Romaine and Gem Salad
roasted garlic parmesan dressing, sourdough crouton
Toybox tomato salad
blistered tomato, smoked tomato, aguaymanto, house ricotta, tomato leather, chia seed
{"styles":{"item":{"margin-bottom":"1.20em","line-height":"1.2em"},"name":{"font-size":"130%","font-family":"Pathway Gothic One","font-weight":"normal","margin":"0","line-height":"1.40em","color":"#000","letter-spacing":"0.20em","text-transform":"uppercase"},"description":{"font-size":"110%","font-family":"Pathway Gothic One","margin":"0","line-height":"1.2em","color":"#000","font-weight":"normal","font-style":"italic","text-transform":"none"},"price":{"font-size":"130%","font-family":"Pathway Gothic One","font-weight":"normal","margin":"0","line-height":"1.2em","color":"#000","text-transform":"uppercase"},"extras":{"font-size":"100%","font-family":"ABeeZee","margin":"0","color":"#000"},"":{"":""},"icon-entry":{"color":"#000","fill":"#000","display":"inline-block","vertical-align":"text-top","height":"1em","width":"1em"}}}
Charred Sweet Potatoes
curry dipping sauce
Flame Grilled Baguette
horseradish roasted garlic butter
Charred Broccoli
duck egg emulsion
{"styles":{"item":{"margin-bottom":"1.40em","line-height":"1.2em"},"name":{"font-size":"120%","font-family":"Pathway Gothic One","font-weight":"normal","margin":"0","line-height":"1.40em","color":"#000","letter-spacing":"0.20em","text-transform":"uppercase"},"description":{"font-size":"100%","font-family":"Pathway Gothic One","margin":"0","line-height":"1.2em","color":"#000","font-weight":"normal","font-style":"italic","text-transform":"none"},"price":{"font-size":"110%","font-family":"Pathway Gothic One","font-weight":"bold","margin":"0","line-height":"1.2em","color":"#000","text-transform":"uppercase","font-style":"normal"},"extras":{"font-size":"100%","font-family":"ABeeZee","margin":"0","color":"#000"},"":{"":""},"icon-entry":{"color":"#000","fill":"#000","display":"inline-block","vertical-align":"text-top","height":"1em","width":"1em"}}}
Centennial Farms Wet Aged Tomahawk Ribeye**
Garlic Rubbed Creekstone Prime Rib**
Yorkshire pudding

Steaks finished with a roasted garlic horseradish butter
Sauce Choice: au jus, au poivre, port cask reduction, house made steak sauce, chimichurri
{"styles":{"item":{"margin-bottom":"1.60em","line-height":"1.2em"},"name":{"font-size":"120%","font-family":"Pathway Gothic One","font-weight":"normal","margin":"0","line-height":"1.40em","color":"#000","letter-spacing":"0.20em","text-transform":"uppercase"},"description":{"font-size":"100%","font-family":"Pathway Gothic One","margin":"0","line-height":"1.2em","color":"#000","font-weight":"normal","font-style":"normal","text-transform":"none"},"price":{"font-size":"100%","font-family":"Pathway Gothic One","font-weight":"bold","margin":"0","line-height":"1.2em","color":"#000","text-transform":"uppercase"},"extras":{"font-size":"100%","font-family":"ABeeZee","margin":"0","color":"#000"},"":{"":""},"icon-entry":{"color":"#000","fill":"#000","display":"inline-block","vertical-align":"text-top","height":"1em","width":"1em"}}}
{"styles":{"item":{"margin-bottom":"1.60em","line-height":"1.2em"},"name":{"font-size":"120%","font-family":"Pathway Gothic One","font-weight":"normal","margin":"0","line-height":"1.40em","color":"#000","letter-spacing":"0.20em","text-transform":"uppercase"},"description":{"font-size":"100%","font-family":"Pathway Gothic One","margin":"0","line-height":"1.2em","color":"#000","font-weight":"normal","font-style":"normal","text-transform":"none"},"price":{"font-size":"100%","font-family":"Pathway Gothic One","font-weight":"bold","margin":"0","line-height":"1.2em","color":"#000","text-transform":"uppercase"},"extras":{"font-size":"100%","font-family":"ABeeZee","margin":"0","color":"#000"},"":{"":""},"icon-entry":{"color":"#000","fill":"#000","display":"inline-block","vertical-align":"text-top","height":"1em","width":"1em"}}}
{"styles":{"item":{"margin-bottom":"0.90em","line-height":"1.2em"},"name":{"font-size":"130%","font-family":"Pathway Gothic One","font-weight":"normal","margin":"0","line-height":"1.40em","color":"#000","letter-spacing":"0.20em","text-transform":"uppercase"},"description":{"font-size":"110%","font-family":"Pathway Gothic One","margin":"0","line-height":"1.2em","color":"#000","font-weight":"normal","font-style":"italic","text-transform":"none"},"price":{"font-size":"130%","font-family":"Pathway Gothic One","font-weight":"normal","margin":"0","line-height":"1.2em","color":"#000","text-transform":"uppercase"},"extras":{"font-size":"80%","font-family":"ABeeZee","margin":"0","color":"#000"},"":{"":""},"icon-entry":{"color":"#000","fill":"#000","display":"inline-block","vertical-align":"text-top","height":"1em","width":"1em"}}}
Hazelnut Finished Braised Pork Belly
crackling, organic carrot, burnt allium, Palisade peach, hazelnut farofa, spiced honey
Columbia River Salmon**
burgundy beets, Asian pear, hazelnut, Meyer lemon, Goma
OwlTree Farms Organic Chicken Breast
southern grits, huitlacoche, foraged mushrooms, red currants, chorizo, padron chilis
Ragout Of Mushrooms
Korean rice cake, foraged mushrooms, caramelized whey, chili crunch, onion crumb, scallion
We can only split checks two ways. For split checks and parties of 6 or more a 22% gratuity may be added.
*Menu items may contain nuts.
**Menu items may be raw, undercooked, or cooked to order. Consuming raw or undercooked meats, poultry, seafood, or eggs may increase your risk of foodborne illness.
Executive Chef
Robbie Reyes
F&B Director
Sean Goodale